Voice of Experience: Jessica Tan, Marketing Director, Head of Global Field Marketing, FIS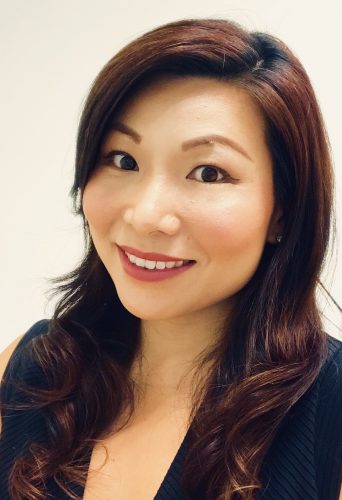 By Cathie Ericson
FIS' Jessica Tan credits two factors for her ability to segue from an education in psychology and theater to her current position heading a global field marketing team in a fintech company.
Firstly, agreeing to try things outside her comfort zone, and secondly, realizing that her success depended on finding people who were willing to teach her. Tan comments, "The people you network with can help open up avenues that you aren't able to open on your own," she says.
A Career Path Winding Through Locations and Industries
Tan's first job interning at a lifestyle magazine was the "most fun and carefree" job she ever held. She then joined the "real world;" after finishing her education in Singapore, she moved to Sweden for a position as a project manager and editor at a communications firm, working for Swedish multinational clients. Upon a return to Singapore, she dabbled in PR before ending up as a marketing manager for an Australian bank, which ultimately opened her eyes to the world of financial technology.
During the financial crisis in 2008 she began looking for new opportunities and joined SunGard Financial Systems (ultimately acquired by FIS) in 2009 as its Asia-Pacific PR and marketing manager, subsequently taking on additional roles in international marketing, where she worked with emerging markets such as China, the Middle East and Latin America. She has now been there for almost 10 years and currently heads a team of 14 marketers responsible for executing global marketing campaigns.
This international career has sparked several professional achievements she is proud of: One major one was beginning her career in Sweden, where English is not the first language; although her colleagues were effectively bilingual in Swedish and English, she was able to eventually converse and conduct business in Swedish. "I grew up speaking English and Mandarin, and learning another language really helped me broaden my ability to understand how different cultures create different business environments," she says.
These early experiences provided her with the sensitivity to work with people from all types of cultures, which paved the way for her global role today where nearly 80 percent of her interactions are outside of the United States, including Asia, Middle East, Africa and Europe.
She has worked on the firm's evolution of its marketing model over the past five years – from one that depended on events and other traditional forms of marketing to capitalizing on the explosion of marketing automation, and using technology to track efforts and improve the effectiveness of outreach.
Learning to Find Balance
In her early years Tan notes that she threw herself into her work, believing that the more she got done, the more she would advance her career. Then while her mom battled cancer for three years, she realized that she needed to learn to carve out time for her family while continuing to maintain the same high quality of work, delivered as efficiently as possible.
"You want to be present when you're with your family, so the solution to that is to become more efficient at work. Then you can go home and not bring your worries with you." In fact, today she says her role models are those who have found ways to balance their responsibilities at home and work. "Often I see women who take on many burdens at home but are able to perform well in both settings – not taking their problems home or bringing their domestic issues to work," she notes. "I admire those who can juggle and don't let their worries invade either sphere. Both sides sculpt you as a person; you do what you need to do at work and home."
She feels fortunate to work for a company that understands the numerous roles its employees play and recognizes that it's important to offer day-to-day flexibility to manage work as well as home life.
"I can be where I need to be for my family and for my work, whichever I need to focus on at the time," says Tan. As mom to a three-year-old son, she appreciates working for a company that believes people can project manage their own time and one that is proactive in ensuring that there are strong women across the C-suite.
Given her international experience, Tan notes that she still loves to travel, frequently visiting her in-laws in Europe and fitting in weekend holidays whenever she can.