Unlocking the Power of Latino Employees in the Workplace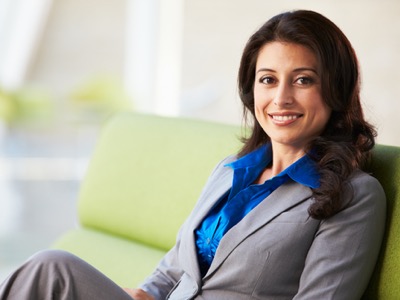 Guest Contributed By Julia Taylor Kennedy and Pooja Jain-Link , CTI
Latinx Heritage Month is the perfect opportunity to celebrate the extraordinary – and ever-growing – economic influence of the Latinx community in the United States.
The buying power of the Latinx market is currently $1 trillion and projected to reach $1.7 trillion by 2020; if this community with its collective capital were a country, it would rank as the twelfth largest economy in the world. What's more, Latinx labor will account for 80 percent of U.S. workforce growth between 2012 and 2022. Understandably, multinational companies based in the United States are desperate to unlock this growth market.
Take Toyota's campaign for its 2017 Camry: the company created an ad specifically targeted to its Spanish-speaking consumers. The ad shows a man whizzing down a highway in a Camry, when he gets a call from his mother. He hesitates for a few seconds before he decides to decline the call and focus on the joy of driving his new car. Toyota collaborated with Conill, a Hispanic-focused agency, to create an ad that spoke to many Latinx consumers who cherish family values, but struggle with the desire to break away and live on the "edge." Toyota's ad was hugely successful because the company engaged an agency that understood the market in an authentic way.
We've seen other employers and entrepreneurs use their unique insights to create a differentiated voice in the mainstream. Take Christy Haubegger, founder and publisher of Latina magazine—the first publication of its kind to cater to the Latina population in the U.S. She created the publication to change the complexion of newsstands: "I was a huge magazine reader growing up, and you'd never see Latina faces on a newsstand. It was a striking thing. So, I was a consumer, I was the target audience, I was that person who wanted to see that reality reflected back."
To unlock this powerhouse market, both Toyota and Latina magazine capitalized on insights from those who represent it. As previous Center for Talent Innovation (CTI) research shows, teams with at least one member who represents the culture of the team's target end user are up to 158 percent more likely to understand that end user, increasing the likelihood of successful innovation for that audience.
Unfortunately, Toyota and Haubegger still remain outliers. The Center for Talent Innovation's report, "Latinos at Work," reveals that Latinx employees are caught in an unfortunate bind: they feel that in order to advance in the workplace, they need to tamp down their innovation-unleashing cultural savvy. A full 43 percent of Latinas and 33 percent of Latino men feel the need to compromise their authenticity to conform to executive or leadership presence standards at their companies. Overall, more than three in four (76 percent) expend energy repressing parts of their personas. To be seen as leadership material, that is, Latinx employees feel the need to cover or downplay who they are by modifying their appearance, body language, communication style, and leadership behaviors. Promotion patterns positively reinforce this belief, as those who spend a great deal of energy repressing their personas at work are almost three times as likely as those who expend less energy to strongly agree that they are being promoted quickly.
And the frustrations of Latinx employees in the white-collar workforce don't end there. More than half of Latinx professionals (59 percent) experience slights and snubs in the workplace. Of that 59 percent, 24 percent say that others are given (or have taken) credit for their contributions, 22 percent say that colleagues tell them jokes that make fun of certain ethnic or religious backgrounds, and 18 percent say they are excluded from after-work "get-togethers." They also lack sponsors – senior leaders who advocate for their promotion, arrange for stretch assignments, and provide "air cover" to take risks. A mere five percent of full-time, high-earning Latinx professionals in large companies have sponsors in their corners.
Here's the good news: there are clear cut steps any organization can take to better leverage Latinx talent. To include, empower, and advance this crucial talent cohort, and as a result, tap into a not-to-be-missed market, employers can do the following:
Encourage sponsorship across difference.
The boost sponsorship confers on Latinx talent is massive. Latinx employees with sponsors are 42 percent more likely than Latinx employees without sponsors to report being satisfied with their rate of career progression. We have found in past research that sponsored professionals in general are also less likely to have one foot out of the door, and more likely to ask for stretch assignments and raises. This robust relationship can help Latinx talent achieve their full potential, and it can drive engagement and retention while fostering workplaces of inclusion, authenticity, and innovation.
Expand the idea of executive presence.
According to 53 percent of Latinas and 44 percent of Latino men, executive or leadership presence at their companies is defined as conforming to traditionally white male standards. Organizations can make this population feel valued and included by prizing authenticity over conformity and operating from an understanding that a range of presentation and communication styles can succeed in the boardroom.
Embrace and celebrate difference.
Every year, Coca-Cola celebrates Hispanic Heritage Month by recognizing the achievements and contributions of Latinos in the United States. In 2015, Coca-Cola launched the campaign #OrgullosoDeSer with a short film to celebrate the power of family and culture. Using the hashtag #OrgullosoDeSer #[InsertLastName], people shared the film along with special family moments and their own reasons for being proud to be Latino. "At Coca-Cola we have been a part of so many of the important moments in Hispanic families' lives, and we want to continue making new memories with them," said Lauventria Robinson, vice president, Multicultural Center of Excellence, Coca-Cola North America. "During Hispanic Heritage Month, we are celebrating the immense pride Latinos have for their culture and heritage, a pride that translates most significantly into their family names, which they carry with honor and joy."
Latinx voices need to be heard and understood. Representation matters. Companies have an opportunity to tap into the unique insights of their Latinx talent and, as a result, tap into the huge and extraordinary Latinx market that awaits. There's no better way to celebrate Latinx Heritage Month.
About the author
Julia Taylor Kennedy, Executive Vice President and Director of Publications
Julia Taylor Kennedy is executive vice president and director of publications at the Center for Talent Innovation where she leads digital learning and drives qualitative research and writing. She coauthored Mission Critical: Unlocking the Value of Veterans in the Workforce, Power of the Purse: Engaging Women Decision Makers for Healthy Outcomes, and Disabilities and Inclusion. A seasoned writer, producer, and interviewer, Taylor Kennedy has moderated sessions and hosted podcasts at the UN, Carnegie Council for Ethics and International Affairs, The Conference Board, and many others. She has also collaborated with business and gender experts on articles published in Forbes, Time, and academic journals, and has advised speakers for major platforms like the World Economic Forum and the United Nations. Previously, Taylor Kennedy hosted 51%, a public radio show on gender issues, and reported for NPR and NPR member stations. She earned a journalism degree from Northwestern University and a master of international relations from Yale University.
Pooja Jain-Link, Senior Vice President and Associate Director of Research
Pooja Jain-Link is a senior vice president and associate director of research at the Center for Talent Innovation. She drives research design and analysis, focusing on survey development and quantitative data. She has expertise in the use of business as a force for social change. Prior to joining CTI, she verified the social and environmental standards of Certified B Corporations™, worked on corporate sustainability at Bigelow Tea, and was an assistant editor of academic journals at Cambridge University Press. Jain-Link received her BA from Duke University and earned an MBA and Master of Environmental Management from Yale University.