Mover and Shaker: Liliana Bauer, Marketing Director, WEX Latam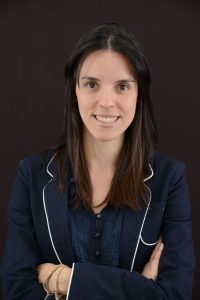 By Cathie Ericson
"I once heard that we should listen before acting and think before reacting.
The adage is one that has stuck with me and that drives my leadership style in a significant way," says WEX' Liliana Bauer. "Thinking for ourselves, rather than just repeating the ideas we hear, makes a big difference in how we conduct our lives and make appropriate choices."
And she adds, "If we seize opportunities, take our goals seriously and maintain our enthusiasm—always respecting everyone else in an ethical way—we will arrive at the destination we choose."
A Career Built On Accepting Challenges
That ethos has helped Bauer build a multi-layered career. She attended school in Brazil, earning both a bachelor's degree in marketing and communications from Mackenzie University and an MBA from Fundação Getúlio Vargas University.
After graduating, she began her career with Coca-Cola, holding roles in divisions including promotions, product management and customer loyalty. She then spent nearly a decade at Citibank, responding to the centralized structuring and implementation of the B2B and institutional marketing in Brazil, where she handled marketing strategy, as well as overseeing PR and corporate communications for all business units. Her last role at Citibank was as a regional marketing manager for the Latin American region's 24 markets, reporting to Miami and New York.
In 2011, she joined HSBC Latin America as a senior marketing manager, responsible for global banking and markets, private banking and asset management. She also oversaw planning and marketing effectiveness for HSBC's corporate segments, where together with the countries and the global team, she developed the department's strategic and business information for the executive committees of the region, as well as results analysis and financial control. In addition, she was responsible for the Latin American marketing for the Global Banking and Markets segment, reporting directly to London.
Prior to joining WEX, she served as a marketing executive at credit card issuer Banco Bradesco Cartões, where she oversaw strategic marketing management and payments solutions studies.
She then joined WEX Brazil as a marketing director, responsible for implementing strategies to strengthen the company's market presence through business plan and strategy execution.
A self-described "builder," focused on getting things done in a straightforward manner, Bauer says that one of her major achievements at WEX so far has been creating a strategic marketing mindset, from building a successful team to shaping, driving and maximizing marketing activities, including focusing on analyzing results and repositioning products.
One of the projects she is most excited about right now is her role with one such repositioning of their major product—focusing on the value proposition definition and planning larger market penetration that is driven by market research and customer surveys.
That quest for data inspires her whole career, as she finds that much of her success comes from constantly questioning assumptions, both in information she hears and where the market is trending, what the target audiences are exposing and how her team is reacting. "When making decisions about the direction of my career, I try to take a high-level, long-term perspective, based not only on what things look like, but on what they really are, what is behind each scenario, and what the legacy of my decision will be," she says.
Surrounding Yourself With the Right People and Company Culture
Over the years Bauer has been fortunate to work with many inspirational professionals, and she's appreciated their role in patiently showing her how to meet their expectations while advancing her own career. "I've always paid a lot of attention to their behaviors and decisions, learning how to drive efforts in a more constructive way, while achieving the best and fastest results," she says.
One role model who stands out is Francine Suescun, whom Bauer describes as "a great teacher and a wise leader," adding, "She has a broad range of experience and the ability to integrate actions in an end-to-end process, guaranteeing successful delivery of every project. Besides that, she always tries to make wherever she is a better place—thinking of others rather than just taking actions that benefit herself," an example that Bauer is quick to thank her for, telling Suescun that she is the one responsible for the professional profile Bauer has today.
In addition to surrounding herself with smart role models, she has wisely chosen the company she works for, saying that at WEX all people are seen and equally accepted—and recognized for their achievements—regardless of gender, age, department, education level or other defining elements. She finds that during business meetings, leadership summits or social celebrations, people from different locations and ages, men and women alike, interact on equal footing, listening to one another and keeping an open mind.
The same dynamic occurs on her team, where position and gender don't matter. "If an employee is committed to doing good work, bringing relevant information or just taking advantage of an opportunity to improve their understanding about something, we respect them the same way," she says.
Another important part of the WEX culture is the focus on work-life balance. Bauer has been able to devote time the past two-and-a-half years holding various roles for a social entity teaching English to low-income students, from ages 10 to 83. "It is such a valuable opportunity to learn from those students as they develop, and those people have played a crucial role in changing my life," she says. "Interacting with others who have the same objectives, intensity and wishes is what makes us feel part of a society in such a special way."
An avid traveler, Bauer has visited more than 50 cities in Brazil and 15 countries around the world. "When we interact with people from a different culture, with different points of views and experiences, we are able to rethink the prejudices we have and our previously established opinions and see how the vast resources of ideas can move the world forward," she says.