High Stakes: Changing Careers at the End of Your Long Career in Financial Services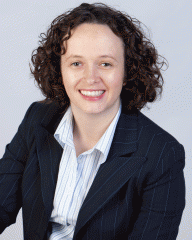 By Nicki Gilmour, CEO and Founder of theglasshammer.com and resident Executive Coach
What do you do if you really feel that you need a change?
First of all, talk to a coach to make sure that you don't just need a vacation.
Coaching to stay in the game is often a lifesaver as it can give you some strategies to delegate work or navigate the inevitable politics in a way that doesn't drain you. But, at face value let's say you are ready or at least ready to think about making a change.
The first thing to do is look at where you are at in your life? Here are things to consider if you are in the "last 2-5 years" of your current fast pace, Fortune 500/financial firms work stage and now want to do something more meaningful with your time and energy for the next chapter. It is not retirement we are talking about here, it is about transition. This column is about the very specific transition of high flyers who have slogged under the boomer and generation X structures of facetime and fitting in, into their next chapter of purposeful, less rigid work.
What do you want to do with your time and energy for the next five to fifteen years?
If you are like many of the senior level, talented, smart and well-paid women who work in financial services and who hire me to work on how to do something other than the massive role they are currently doing, then think about these factors:
1. Is it really about the money?
The money is keeping you in to a degree and creating some inertia around change. It's hard to take a pay cut and it's hard to think about walking away from a pile of vested equity (and there are ways to not do the latter) but nobody is saying leave tomorrow and getting a plan is key. If mortgages are nearly or already paid and the kids are in college or are set up for that experience financially, it is possibly not entirely about the money.
2. Is it about your identity?
When you have worked so hard and built an identity around the job, people are often worried about the loss of that identity in various ways (from actual self- concept change and the psychological effects of that, to status and to relating to others).
3. Is it about a fantasy?
So, you may have come to the conclusion, that you do not want to be CEO or on the Exec Committee. You might be C- level, SVP level, or Managing Director level and you might be ready to declare this the pinnacle of corporate life and guess what? Giving yourself permission to do what you actually want to do is actually pretty important. The trick is to explore what you really want to do next (and that could be making it to CEO also). Look beyond the fantasy and allure of running away and opening a Bed and Breakfast, north, south, east or west of where you live now! If it's a business, great then let's see how serious you are about doing the business plan and figuring out that landscape for real. Really testing your assumptions about what you want to do next, whether be your own business or a non-profit gig or even running for office, it is good to consider in detail (viability check) what that will look like with a coach while safely cashing in on the (big) day job from a comfortable office with a view.
Work with Nicki Gilmour as your Executive Coach- book a complementary exploratory call here or email her on nicki@evolvedpeople.com – the sister coaching business to theglasshammer.com