Mover & Shaker: Svetla Marinova, Vice President of Innovation, APG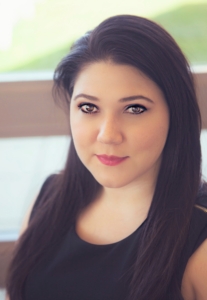 By Cathie Ericson
"I always assumed that one needed to have studied a particular major in college in order to work in that industry, especially finance, but I have come to find that some of my most successful colleagues and classmates found their way into their respective industries by 'falling into it' in different ways," says APG's Svetla Marinova.
"I believe they are so good at what they do because their minds approach problems differently from the minds of their peers who have all been trained in the same traditional way, and they are valued for that very reason."
Marinova's creative career path certainly bears that out.
Seizing Opportunities Throughout Her Career
Marinova always thought she'd pursue academia and focused on preparing herself for a PhD in Economics, with a focus on Environmental Economics — even spending an extra year in college focusing on math, and then earning a Master's degree in Climate & Society at Columbia straight after college. But when she eventually started her PhD, she realized a research career did not fit her energetic and outgoing personality.
"I wanted to be in a dynamic environment where my actions could effect change right away," she says, deciding to join a consulting firm as a way to figure out what industry she might be drawn to. She joined what was at the time a startup called AlphaSights, now a 400+ employee firm, as the first female employee in their NYC team of 10.
After a year she fell into fintech, becoming the first employee of S&P Global's Innovation Lab, where she developed an affinity for the field and the Lean Startup methodology as it applies to software development, particularly driven by an interest in deriving insights from data through data visualization.
While at S&P Global, she created a summer internship competition called Mission Possible, where interns form teams and act like startups, developing a product over two months. The competition culminates with a pitch before senior management who act like VCs; for four summers she oversaw the program with 50+ interns each summer. She also created more than a dozen proofs-of-concept with her S&P team, and initiated numerous initiatives meant to stir the organization into more creative thinking.
While there, Marinova also designed and product-managed a smart search tool at a time when natural language processing was in its infancy as applied to financial services. Within six months, her team had a cutting-edge product that they had built iteratively with zero prior experience in natural language processing and with limited resources.
"It was incredibly rewarding, and I learned that I'm capable of picking up any project and making it successful if I do the proper research and am given freedom and support to execute," she notes. "I also taught myself to pick up the phone and ask for advice when I don't know how to do something, which saves a lot of time and worries. Of course, being surrounded by top-notch engineers with the same can-do attitude was essential to our success."
And, she learned that while her ideas were sometimes outside-the-box, and that not everyone was going to get them or love them immediately, there are opportunities and challenges in the fintech space that merit exactly that type of bold and unconventional thinking.
In an effort to learn more about data architecture, she spent two years working on strategic data sourcing initiatives at Deutsche Bank, where she co-led an employee resource group called Career360, a knowledge-exchange program between junior and senior employees. The program has grown significantly and exists in many countries around the world now.
During that time she began the Executive MBA program at the Wharton School of Business, a two-year program with the same curriculum as a full-time MBA, but with the caveat that all students also work full-time during the program. She graduated in May 2018, proud of her success at completing the intense program.
In addition to learning about finance, marketing, general management and entrepreneurship, she says she gained confidence and traveled the world with classmates on global knowledge trips to Japan, Argentina and Spain, to name a few, along the way meeting incredible people from a variety of industries and geographies.
She joined APG, the largest Dutch pension fund, in September 2017 as vice president and manager of innovation, where for now at least, she is again a one-woman show building out an innovation program for the New York office using the lessons learned from her Innovation colleagues in The Netherlands . This entails scouting out the fintech ecosystem for startups who could be potential strategic partners; coaching experiments or internal R&D projects aimed at delivering products and services for the pensioner of the future or aimed at improving the investment process; and creating and sustaining a culture of innovation via various internal initiatives from a speaker series to ideation sessions.
"I'm excited to be building cutting-edge tools for a company that believes in and supports innovation," Marinova says. "I feel encouraged to explore ideas in the areas of fintech that truly interest me, such as artificial intelligence, blockchain, and sustainable investing."
At the moment, she finds she's most enthusiastic about their experiment with alternative data, which she researched thoroughly prior to designing by talking to industry peers, alternative data vendors, platform providers, internal investment experts and compliance professionals. "It's a truly collaborative effort between our New York and Amsterdam offices, and I cannot wait to find out what we will learn from this experiment about how to tackle the growing volumes and types of data that are becoming available."
A Full Life Inside and Outside of Work
Marinova participates in the APG U.S. Women's Forum, which is an initiative that seeks to enhance careers by providing opportunities both within and outside APG to share information, strengthen skills and develop rewarding professional relationships. In addition, they seek to serve the broader community, especially in ways that have a positive impact on women and girls. For example in February, they raised money for the Young Women's Leadership School, whose students visited the office for job shadowing, mock interviews and case coaching.
Starting with her first role model, her father, Marinova mentions that all of her mentors and managers thus far have been male, and she looks forward to the day when she will end up reporting to a woman she can look up to. "Unfortunately women are massively underrepresented in the fintech space, especially in senior roles," she says, adding that she catches herself counting the number of females on panels or even in the audience at major fintech conferences. "I think it is slowly growing, but still remains within double or even single digits. I hope to change that."
Outside of work, Marinova engages in a wide variety of hobbies, including travel, music, dabbling in arts, and reading – from books that help her retain her professional edge to fiction. She has served as a volunteer coach with FIRST Robotics and NFTE, where she taught entrepreneurship to high school students, and looks forward to re-engaging in her mentoring and volunteer activities after completing her MBA.
And all of her efforts are guided by an underlying principle: "Don't cut corners when it comes to your personal effort — make things happen using the highest standards that you can think of," she says. For her that manifests itself as thinking of every project as an opportunity to showcase existing skills and learn new ones. She'll seek advice from online journals or others in her network, but isn't afraid to make up her own way of doing something if she finds that nobody is doing it quite right. "When nobody has figured out the solution yet, that's a great opportunity — this is how new products and processes are born out of a blank canvas," she says.
Equally important to her is always maintaining integrity, and always being kind to everyone you meet along the way, eager to help others and to hear them out. "As Ray Dalio says, it's essential to surround yourself with smart people who are not afraid to disagree with you — this brings us all closer to the truth." "Being open to entertaining opposing views is how you create trust with people, and they will always remember if you're someone who is willing to fight for the right thing," she says. Not to mention, of course, that besides being a recipe for career success, it is also one for living a happy life and sleeping well at night.