Voice of Experience: Jocelyn B. Redman, Counsel, Shearman & Sterling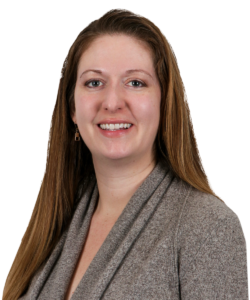 By Cathie Ericson
All different types of people can succeed at law firms, says Jocelyn Redman.
"Even if at first you don't see people who look just like you or come from the same background, remember that you can succeed with different goals by leveraging your strengths and forging the career that works best for you."
As A Shearman & Sterling "Lifer" She Finds the Career She Always Sought
Redman's goal had always been to become a lawyer, but she felt that working in an office environment in another field would afford her a useful perspective on her career. She spent her first four years out of college working on energy and environmental policy analysis, and then went to law school. While earning her law degree at American University's Washington College of Law, she joined the firm as a summer associate and has been there ever since, and was promoted to Counsel effective as of March 1.
Redman started at Sherman & Sterling in the finance group in New York City, joined the real estate practice after two years and relocated to the Washington, D.C. office in 2014. She works with her colleagues in New York and London, handling issues such as acquisitions and dispositions, joint ventures and leasing; she particularly enjoys matters involving Washington D.C. real estate given how hot real estate development is currently in that city.
"I'm always working with clients to suggest avenues that can guard against the tendency toward a boom-and-bust cycle," she says, adding that the D.C. market is particularly appealing for investments – the continuous needs of the government can protect against the typical harsh fall that the real estate industry as a whole can have when markets turn. "We are always looking to tap alternative resources and be aware of trade-offs and how to protect our clients' investments."
Using Diversity As A Tool For Success
Over the years, Redman has found that participation in Shearman & Sterling's WISER (Women's Initiative for Success, Excellence and Retention) group has been useful as a way to get to know women partners and counsel from other specialty groups. She's also found the "Lean In" circles to be applicable, particularly one module about body language that helped participants become more aware of the unintended messages they might inadvertently be sending through their presentation and carriage.
She believes that being a woman in the legal field can be a benefit, since clients are looking for diversity and differing perspectives in their legal teams. In fact, she finds that one of the biggest barriers for women in the legal field – especially at law firms – can be perception, rather than reality.
"I find that women worry that a legal career might take all your time, and that the only type of person who can succeed are those who put everything else aside," she says. "And that in itself can cause women to self-select out, or decide they should take on a smaller role, when in reality those steps are not necessary and can just result in women lawyers taking jobs where they are being paid less and have less opportunity to grow in their careers."
She cautions women not to assume you have to give your entire life to your career or play into the notion that success requires constant sacrifice. Unfortunately, she sees lawyers who perpetuate the stereotype by contributing to the myth that you can never have your weekends free or take vacations. "I am still learning to balance," she says, "but there are ways to have hobbies and a family and be successful at your job."
With a young daughter herself, Redman is learning to focus on other priorities outside of work while still providing excellent legal services to her clients on behalf of her firm. "Some of this ability to balance comes from maturing in your job," she points out. In fact, traveling is another priority and over the years she has taken three trips to Africa with her mom.