Voice of Experience: Jennifer Barbetta | Partner, Goldman Sachs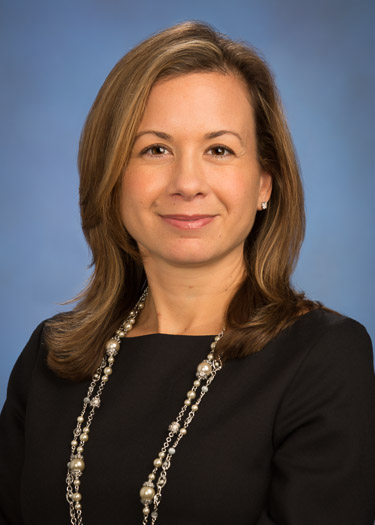 By Cathie Ericson
"Be on the short list," recommends Jennifer Barbetta, a partner in Goldman Sachs' Investment Management Division.
From her own experience, she knows that unique and challenging projects don't simply "fall in front of you," and that when senior managers are kicking off a new business, they'll look to add people to their team who offer both a specific skill set as well as those with whom they have built a relationship.
As such, she advises junior analysts and associates to be "willing to work hard at everything put in front of you," because individuals who jump in to solve problems and also work on building honest, trusting relationships are rewarded. "When people think of someone they want to work with, you want it to be you," she recommends.
Creating a Multi-Faceted Career
And being someone with that mindset contributed to how Barbetta has managed to enjoy such a fruitful and varied career at Goldman Sachs. She joined the firm directly after graduating college, assuming she would work at the firm for several years prior to pursuing an MBA or law degree. Fast forward 23 years, and she's still enjoying her work at Goldman Sachs, having worked in a variety of different roles across businesses.
Today, Barbetta is helping to lead the Global Portfolio Solutions Group in Goldman Sachs Asset Management (GSAM), which provides custom asset allocation advice, risk management and portfolio construction to both institutional and retail clients. The business has steadily expanded its service offerings over the past few years, resulting in GSAM becoming one of the top providers globally.
The custom solutions-oriented offering is one with a lot of potential, Barbetta says, noting that the work GSAM is doing was referenced in Goldman Sachs' annual letter to shareholders as an effort with significant growth potential. That's partially because trends in the industry are aligned with the business' growth, as pension plans or healthcare organizations look for greater expertise in generating investment returns, because they may not have the breadth of internal capability to support all asset classes, portfolio construction and asset liability analysis. In other cases, they may be looking to outsource this functionality to save costs. "What we offer is so customized yet we have the expertise, investment platforms and risk management tools to scale this work effectively."
"There is clearly a trend in this space, and at Goldman Sachs, we feel we have the skills sets, scale and resources to deliver for our clients," Barbetta notes. "We have a diverse and experienced team, and we have significantly added to our capabilities over the past several years."
Proud to be Part of A Firm That Embraces Diversity
Barbetta notes that as women progress in their careers, firms experience difficulty promoting and retaining senior women as they begin to start families. "It becomes more of a balancing act, and I know there's more we can all do to enhance flexibility," she says.
She also finds it uniquely beneficial to be out at work, primarily because you can take energy that you might have spent covering up a part of who you are and redirect it to a more useful need. She is proud to be associated with Goldman Sachs, and notes that the firm focuses on building an inclusive culture, with the tone being set at the top.
"If someone feels confident that senior management gets it, it makes it that much more comfortable to be out at work," she notes. For Barbetta, a defining moment came when Goldman Sachs CEO Lloyd Blankfein spoke out in support of marriage equality in 2011, highlighting to both employees and the public that he supports diversity.
Involved with the LGBT network since it was founded in 2001, Barbetta now serves as an advisor, and during Pride Month will be moderating a panel on embracing transgender talent. She also is active in Goldman Sachs' women's network, having championed strategic initiatives focused on high-performing women. She also has been involved with the Black network and led a mentoring cohort that worked with managing directors and vice presidents.
Barbetta has three children with her wife Victoria, and when not spending time with family, she is active in philanthropic organizations. For almost a decade, she's been on the board of the Point Foundation, which offers scholarships and mentoring to LGBTQ students of merit. She is also on the board of Junior Achievement New York, where she recently helped host a Bowlathon that raised almost $300,000. In addition, she is a board member at her children's school.