Mover and Shaker: Virgen Tracey, Senior Team Leader, WEX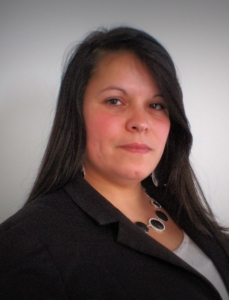 By Cathie Ericson
Knowing and understanding that it's ok to take risks because that's how you will grow and learn has helped forge a successful career path for WEX' Virgen Tracey.
She is quick to point out that there's never a dumb or perfect idea, and just because you've been somewhere longer, it doesn't mean you have all the answers. In fact, the best ideas often come from fresh thinking.
"I always tell my team that you can't learn if you don't make mistakes, and it's true for me, too. Realizing that the next time I'll better know what to do has allowed me to grow in my career and as a person," she says.
For Tracey that 20 years of growth has brought a thriving career at WEX as a leader, taking on diverse roles within the contact center that have allowed her to conquer a new challenge every day.
"Being able to take risks in my role has been a huge learning point for me. We think outside the box every day, not only from a professional standpoint, but as a rapid-growth company, we must be able to embrace change," she says. Tracey credits her ability to lead by example, to "walk the walk," as a key force for building credibility and trust and having a followership that has made her a successful team leader.
Leading the Contact Center To Success
Joining WEX fresh out of college, Tracey knew she would have to work hard, but also learn to be open to change to make the most of the startup environment. And, at the forefront of her mind was the realization that the company had earned a great deal of respect and customer trust that they would deliver excellent service, and her role was to stand by those ideals. She appreciates that she has been there throughout the growth of the company, fulfilling her belief that her hard work would pay off.
Right now, she's excited to be working on supporting with implementation of the Salesforce service cloud application into the contact center. They are currently piloting it with 50+ employees across the organization, and she says it has been a game changer for how it's going to increase efficiencies and gives insight into how to better support the customer to provide a better agent and customer experience. "Using this tool allows us to increase the information we have at our fingertips, directing us to what we need to change and enhance for better employee customer satisfaction and efficiency."
After the full roll-out to more than 130 employees in the South Portland contact center, she will then support with spearheading the roll-out in the contact center in Ogden, focusing on ensuring the impact is minimal.
Mentors Lead the Way
To Tracey, a role model is someone she can look up to, but is also a mentor who can provide support and feedback to help her grow based on what they've seen in their interactions.
Over the years she says she has been honored to work with many successful individuals who have helped show her the ropes, in both IT and leadership roles. "If I wanted to know how others got to where they are today, I had to seek out the opportunities to network and find mentors," she says. She credits a willingness to being open to listening to their stories about the best practices that worked for them and how they got on the path that led them to their end result of success.
And now she is focused on being a role model to others, taking what she's learned by seeking out opportunities to learn from others and sharing that knowledge. "I can't wait for the moment that I report to many of my team members whom I have helped nurture to a place of leadership," she says.
Currently she is part of the pilot of WEX' mentoring program where she is paired with a mentee, which has helped give her confidence and also will expose her entire team tåo the many benefits of formal mentorship to encourage new styles and ways of thinking.
Melding a Busy Professional and Personal Life
With three kids, ages 6, 15 and 19, there is never a dull moment, particularly when travel softball is part of the picture. "I love watching my 15 year old daughter play, and notice her development and how she gives 100 percent on and off the field. It's such an inspiration as a work ethic," Tracey says, noting that watching her hard work and openness to coaching is a lesson she herself can bring back to work.
Aside from giving "200 percent" to work, which has paid off in being tapped for her fifth upcoming President's Club, Tracey always takes time to be present in her family life…but admits with a laugh that she also will never turn down a trip for shoe shopping. Most importantly she loves spending time with her husband and kids and enjoying any free time they have together.