Recovering from a Mistake at Work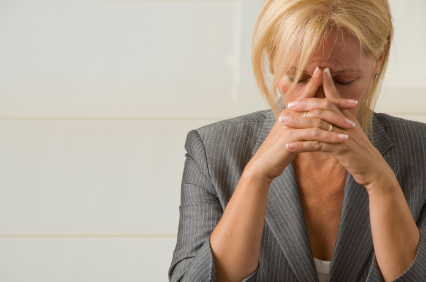 By Cindy Krischer Goodman
Researchers at the University of Waterloo in Ontario, Canada studied gender differences in apology behavior of men and women ages 18 to 44 and found women apologized more and felt they had caused offense more.
To recover from a mistake, career experts advise walking the line between apologizing and expressing confidence you can handle tough situations going forward.  Even if handled well, there could be lasting repercussions or lingering distrust. The more glaring and costly the mistake, the more it could affect your job security. It is important to acknowledge you recognize the mistake's seriousness and are prepared to accept the punishment management doles out without complaining, including being taken off a client's account or moved to another department. The next step is working hard to rebuild trust.
"It's going to sting for a while," said Leadership Coach Monique Catoggio. "But we have to be really aware of how we're behaving and make sure others are seeing we understand the mistake, are making positive changes, and are dedicated to not making the same mistake again."
Catoggio, founder of Illumined Life Leadership in Miami, said part of being a leader is role modeling for team members how to bounce back gracefully from a slip-up and learn from what went wrong.
In real life
A marketing director at a Miami accounting firm read a news article about her firm's acquisition, she realized she had made a mistake. She had misspelled the name of the acquired firm in the press release that went out to hundreds of news outlets. She knew she quickly needed to fix the situation and prepared a new press release to distribute, labeling it "correct version." Next, she went to her boss with an explanation, and the details of how she corrected her mistake.
At some point, everyone inevitably makes a mistake at work. Sometimes the slip up is small, such as sending an email out addressed to the wrong person. Sometimes it is big, with the potential to be costly for the organization.
Reacting timely and honestly to a costly error can make a difference. You don't want your boss to learn about the mistake from a co-worker in another department, or worse, a customer. Admitting to a mistake, rather than allowing others to come to their own conclusions, helps assure your boss or client can trust you to be upfront and honest. Career experts advise against fessing up by email, insisting it's better to have a verbal dialogue in which emotions can be conveyed. As a manager, you may need to take responsibility for an error someone below you made. In doing so, you will need to commit to finding out how the blunder happened, putting in new protocol, and monitoring your team closely so it doesn't happen again.
In seeking out the root cause of the mistake, you will need to dig deep to understand if you need to be more patient, less distracted, ask more questions or double check facts. You want to discover any fundamental flaws in processes and uncover the actions over which you had control. Your goal should be to make sure you and your team learn from the mistake to ensure it never happens again.  Most important, approach your boss or your customer with proposed solutions for how to make things right.
Learning from mistakes
As many people have discovered, mistakes that initially seem costly, have potential to be opportunities. Paul Schoemaker, entrepreneur, consultant and educator who has taught at the University of Pennsylvania's Wharton School, believes success is the sum-total of many mistakes. As the author of  "Brilliant Mistakes: Finding Success on the Far Side of Failure," he has said, "If you want your team to get better, first, teach them to frame any mistake as a learning opportunity."
Schoemaker believes sometimes making mistakes can be the quickest way to discover a problem's solution. For example, a mistake that initially seems costly based on previous operation methods could end up saving a company money in a changing business environment. In developing a mechanism to prevent re-occurrences, you could discover a more efficient way of getting work done. And, by working hard to remedy the situation with the customer, you could build a stronger relationship.
Success in learning from a mistake may require involvement from another person, someone objective who can give advice, identify training or help with solutions. They may know of someone that has bounced back from a similar mistake and a way to deal with the situation that you don't.
Going forward, you will need to re-prove yourself on each new assignment and possibly even in your daily activity. Meanwhile, expect to be treated as if on probation; you will need to get past self-doubts, take every measure to ensure the mistake isn't repeated, and show you are doing your best work. It may take time, but the goal is to prove to management, your colleagues and yourself that you are still trustworthy in your role.