Changing Jobs: What Financial Benefits Do You Need to Think About Besides Your Salary?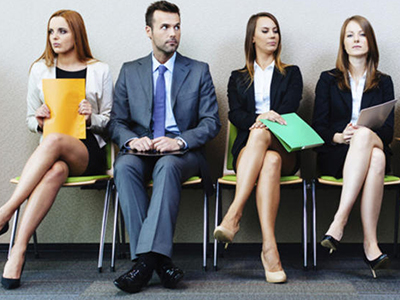 Guest contributed by Marisa Joseph
The excitement of a new career path, or even taking on a different role within your current company, can be accompanied by new (and sometimes overwhelming) personal and professional considerations.
And, for women who've spent more time establishing their careers, these considerations can vary significantly from those just starting out.
When approaching this transition, be sure to evaluate (and understand) the potential impact on your lifestyle that a new job might bring, along with how your short- and long-term financial goals could be impacted each step of the way. One in four Americans feel some level of financial anxiety, according to a 2017 Northwestern Mutual survey, making addressing these considerations – no matter the stage of your career – a key step to moving forward with confidence.
Before you accept the offer, ask yourself a few questions:
1. What's going to happen to my non-cash bonuses? If you received stock options at the company you'll be leaving, make sure you're aware of the implications when switching jobs. Review your offer letter and/or employment agreements to ensure you're cashing out your stock options within a stipulated time of departure, and checking on potential tax implications.
2. Is my tax bracket going to change? Depending on your new salary, you could be bumped into a different tax bracket. By meeting with an accountant, you can better prepare yourself for offsetting a potential tax increase.
3. Is your potential employer offering other benefits that are important to you? Maybe you're looking for a more flexible schedule in your new job, or perhaps the opportunity to go back to school. Remember to highlight these possibilities in conversations with your potential employer. Ask also about a sign-on bonus or annual incentives, as well as termination provisions, to ensure you're maximizing your financial options.
Once you've begun your new role, take the time to review your benefits package to update or supplement as necessary.
Below is a list of what you should review:
1. How am I handling my retirement plan? Your new job may provide you with the opportunity to contribute to a company-sponsored retirement plan, such as a 401(k) or Roth IRA. If this is something you took advantage of at your previous job, a financial planner can help determine if rolling over your old plan – or keeping your money where it is – is the best option for staying on track with your retirement goals. And, if this is a new opportunity for you, make sure you review what your employer is willing to match so you can maximize your contributions.
2. What are my insurance options? Your new employer may also offer insurance plans for employees, which could include health, dental, disability and life insurance. By thoroughly reviewing your benefits, you can identify any gaps in what your employer is willing to offer for baseline coverage, and where you may want to purchase additional protection. Ask yourself also; will I need to pay more in premiums, copayments or deductibles for my family? Consider again talking with your financial planner for help navigating your options and understanding any of those gaps in insurance.
3. Is there a waiting period before my disability (and/or life) insurance coverage begins? Sometimes, new employees are required to wait 90 days before they become eligible to receive coverage. Find out if you fall into this category, and from there, identify if supplementary insurance could be an option to protect you and your family during the gap.
Finally, once you've made it though the first several months at your new job, it's time to evaluate one more crucial metric.
1. Am I happy? While your job may have come with perks like the ability to have more discretionary income or additional vacation days, these can sometimes seem less attractive when coupled with demanding hours or difficult relationships with coworkers. Does the new job fit with your lifestyle? Is it putting you closer to achieving your long-term financial and professional goals? Consider discussing your thoughts and options with a trusted friend, mentor or coach to map out the next steps of your plan.
By keeping in mind this checklist of questions, you'll be on your way to embracing your new position feeling confident and prepared.
Guest contributed by Marisa Joseph http://marisajoseph.nm.com
Disclaimer: The opinions and views of guest contributors are not necessarily those of theglasshammer.com