Thought Leader: Grissel Mercado, Partner, Shearman & Sterling LLP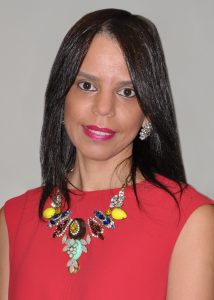 By Cathie Ericson
Elected to partnership just this past January, Grissel Mercado, shares her insight on her business, the industry and women in the law.
For more about Mercado's background, read her Voice of Experience profile here.
A Busy Year With Many Successes
With a strong history and expertise in capital markets in Latin America, Mercado's work there continues. Latin America capital markets have had a very interesting year; although a lot of market players thought there might be a slowdown given international developments such as Brexit and the Trump presidency, it has been a very busy year for the region, she says.
"Investors have continued to be attracted to a lot of issuers there, which has been very positive for our practice. But as I look into the future there will be more question marks with several countries going through elections in 2018. You are still prone to what's happening socially and in politics when you work in Latin America, so it will be interesting to see what happens in 2018." Mexico and Colombia are two countries where she has been the busiest, despite an expected slowdown.
Her toughest but most rewarding deal of the year took almost a year and half, but closed this summer. "You become so close to your clients when you spend that much time with them," she says, adding how excited they were to complete the deal.
She is currently working on bond offerings for companies in Chile and Mexico, who are expecting to be some of the first issuers to launch transactions in early 2018. The practice has also been working on a variety of liability management exercises, including cash tender offers. And this is the time that many foreign private issuers registered with the SEC begin thinking about annual reports, which is where her corporate governance hat comes in, as she helps with prep work for those.
In the industry at large, she anticipates continued growth, even with the political and economic changes that the region is facing.
While there haven't been too many regulatory changes per se, she anticipates her SEC registered clients will need help transitioning to XBRL, a business reporting language that uses tags for items in financial statements to allow financial information to be used interactively. While SEC registered domestic companies have been using this method for several years, 2018 will be the first year that foreign private issuers have to report in this way. The industry is also grappling to understand how the new MIFID II rules (i.e., product governance obligations applicable to manufacturers and distributors of financial instruments) will apply in the context of capital markets transactions led by non-EEA banks.
Social Issues Will Loom Large
For women, she finds that retention and promotion continue to be an issue. "Women enter law school and often even law firms as a majority, and then the ratio is completely flipped by the time we become senior associates and is even worse at partner ranks," she notes.
She believes that law firms will retain women as they become more open to technological advances that other industries have already been using, such as work-from-home opportunities, which helps women who many times are the ones with more conflicting responsibilities, such as caring for children and elderly parents.
"If you can deliver top-quality work on time, it shouldn't matter when and where you do it," she points out. She sees that the millennial generation wants that for men and women. Firms will also benefit as women keep working rather than opting out. It's vital to retain a female perspective, she says. "We view problems differently, and our clients are pushing to have these viewpoints at top levels."
She appreciates that now as a newly-named partner, she has more of a voice in retention and recruiting and looks forward to a big year of transition. "Clients are used to seeing me lead transactions, but there will be an adjustment as I become the sole lead, and we'll all work to make the transition as seamless as possible," she says.