Do You Know How to Learn, Think and What You Value?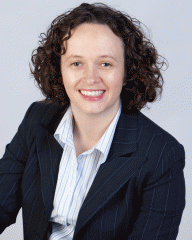 By Nicki Gilmour, Executive Coach and Organizational Psychologist
As a coach and organizational psychologist, I often work with companies and individuals to help people understand that we don't all take in information the same way.
Some people like to experience a case or task (usually observing or minimally touching -like residents in Greys Anatomy) and others like to understand concepts first in abstract ( also important for say doctor training).
We have to watch our biases and preferences when it comes to designing rewards and promotions as the people who learn by jumping in feet first and learn on the job often start with mixed results which makes sense. This is opposite to those who want to reflectively design but are not seen as doers. There is value to both and there is more value in one person being able to do both (or all four quadrants of the Learning Styles Inventory). The developmental goal is to move around the experiential learning cycle encompassing thinking, feeling, and doing as all learning is relearning. It is not a coincidence that when people get their Myers Briggs reports it often lines up the Extrovert and Introvert with applying action and applying reflection respectively. It does not take an organizational psychologist to tell you that extrovert doers get rewarded and then apply a gender lens and a nationality lens and a ethnicity lens and I think you know where I am going with this. Worth noting even if the course of action is not optimal that the loudest duck, as Laura Liswood calls it, are not the most thought out or intelligent (as we see everyday in corporations and in government).
And then there is the left brain versus right brain discussion, fascinating when applied to gender in what I believe to be entirely faux science. Men are from Mars because social constructs over 10,000 years have created that possibility. There are physiological and hormonal differences between men and women's brains but that should not be confused with how thinking styles appear at work. I participated in two Columbia University executive cohorts over five years, I have seen 99% and then 100% of men appearing in the right brain column of the brain tool results. Men who work in the Army, financial services, consulting, tech, law and medicine. Cordelia Fine just wrote a great book on the myths around this topic.
Then, there is personality- the power of our intrinsic personality that we are born with and the levers and triggers that are then activated with whatever external environment we are set loose into. Ever seen a person thrive in one company and fail miserable in another? Exactly.
How does this apply? For example, I am just slightly more left brain in my thinking style (measured by Neethling Brain instrument ) and my preferred learning style (measured by Learning Styles Inventory instrument) is to learn by experiencing and doing. Along with high need for mastery and high need for aesthetics and need to be recognized for good work done ( measured by the Hogan instrument ). I know what triggers me on a bad day under stress and I know how I show up to my team and clients in those moments (measured by ESCI and 360s).I know my stress recovery ability via sleep and exercise via wellness reports. I know what works suits me and what bores me and what I can do to manage my energy and balance work with family. This is pretty helpful as if you know this stuff about yourself then putting one foot out the door every morning, you have a shot at the systemic challenges or just the dynamics that happens in every office between humans.
If you would like to work with an executive coach on change, challenges or knowing yourself better, contact nicki@theglasshammer.com