Voice of Experience: Ximena Herrera-Bernal, Counsel in the International Arbitration Group; Shearman & Sterling, London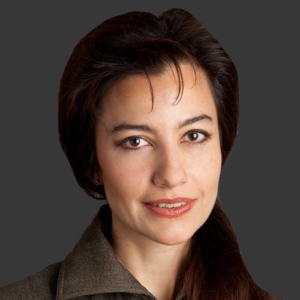 By Cathie Ericson
For counsel Ximena Herrera-Bernal, a multi-cultural background offers plenty of advantages including better emotional intelligence about how to adapt to different cultures and changing environments. Versatility and resilience also come as the result of operating in different legal cultures.  "Starting my career in Latin America, where barriers for women are perhaps more evident than in more developed countries, forced me to developed a thicker skin for the challenges of being a woman lawyer," she says.
"Early on I found the professional world wasn't as gender-neutral as might be hoped. You have to learn to deal with those barriers and not let it get to you. However, one can find one's own strength actually developed because of such obstacles", she says, adding that it is highly gratifying to see positive change over the years, particularly in Colombia where the number of women working in prominent positions is increasing.
Her multicultural background also ensures she can successfully relate to a diverse clientele, which has been beneficial throughout her journey.
Pivoting to The Ideal Law Specialty
While earning her JD in Colombia, Herrera-Bernal began working at a local law firm, finding it valuable to gain practical experience while completing her studies. She then clerked for two Justices of the Constitutional Court of Colombia. She found this to be an exciting experience, given the country's historical moment, which involved constitutional reform and the transition of a guerrilla group to civil society. She felt that she was involved in making a difference.
After completing her LL.M. degree at Harvard, Herrera-Bernal practiced corporate law in New York. But she soon realized that she preferred the more "contentious side of law". So when she was offered the opportunity to work on an arbitration, she discovered an appealing new career direction. "When you're fresh out of law school and your choices are all open, it can be challenging to decide on your career path. Many people don't take the time to decide what they really like. When you're planning on a long career, it's worth taking the time to explore the different areas that are available."
And Herrera-Bernal has never looked back from her career trajectory. From there she interned in the Latin American team at the ICC International Court of Arbitration in Paris and then joined Shearman & Sterling's Paris office. She practiced there for over eight years, until four years ago when she and some colleagues went to England to expand the firm's London arbitration team.
While being named "of Counsel" last year was a significant achievement for Herrera-Bernal, she stresses that it's also important to recognize the smaller achievements throughout your life and career that are less evident. "Every time you overcome a new challenge, realize that you can do it and do it right, even if you were initially unsure. That makes you become a better professional. Those moments are ultimately just as important and rewarding as the major milestones we tend to focus on."
Herrera-Bernal's current cases are wide-ranging, including two arbitrations that she describes as "David vs. Goliath" cases. She finds all her cases fascinating, including the many investment treaty arbitrations that she does. She enjoys them particularly because they combine international dispute resolution with public international law. She is also involved in a case with historical and legal implications.
Recognize Your Strengths as a Woman
Herrera-Bernal believes that women have many advantages in the world of dispute resolution, including their ability to appreciate different angles of a situation. However, she has noticed that women lawyers often hesitate to speak up in front of their colleagues.   "It is imperative to believe in your abilities and to make your views appropriately known," Herrera-Bernal says.
This does not, in her view, mean becoming unnecessarily aggressive. She believes that women can be equally successful by staying true to themselves, without adopting an artificially aggressive shell. "When you're doubting yourself, imagine that you are giving advice to a female friend who is experiencing the same issues. Then listen to your own advice," she suggests.
Herrera-Bernal also notes the benefits she has received from being part of firm initiatives such as WISER (Women's Initiative for Success, Excellence and Retention). "I have been fortunate to have wonderful woman partners at Shearman who are role models, and a head of practice who is supportive of women in the workplace."
Even in her "off" time, she is devoted to the practice of law, conducting pro bono work in public international law. One highlight of that work was her secondment in 2012 to the UNCTR in Arusha. But despite the hectic pace of her professional life, most evenings Herrera-Bernal indulges herself in the luxury of pleasure reading, to disconnect from work and relax, along with her two dogs. She also ensures that she takes holidays in a new and exciting place every year.