Voice of Experience: Sharon Trulock, Counsel, Shearman & Sterling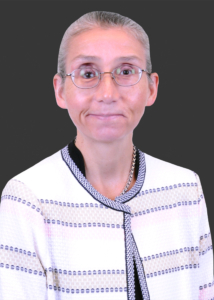 By Cathie Ericson
It's ok to lighten up once in a while, says Shearman's Sharon Trulock. "Not everything is life or death and even when you make mistakes, you will survive them," she says, noting that it takes experience to figure out how to put missteps in context and know you will move on.
She looks back on her earlier years and urges young women to be more confident in themselves. "Starting out as a young lawyer especially in an area of the law where there are complicated issues and a high learning curve, it's natural to doubt yourself, no matter how hard you try," she says, but that can make you look less professional and confident in your answers. While you should never pretend to know something you don't, it's important to realize that law is a field of continual learning.
A Steady Career in a Field She Loves
Trulock always knew she wanted to attend law school so it was an easy decision to go right out of college. After earning her law degree from Harvard Law School, she joined another firm but subsequently left to join Shearman in 1989 and has been there ever since. "I'm proud that I have earned my position as a respected professional based on all I've learned, and I never thought I would have learned so much over the course of my time here."
Each day brings with it new variety – right now she mentions that everyone is waiting with baited breath to see what will happen with tax law, and she notes that the entire concept of digitization impacts everyone, whether it's knowing they need to create a digital estate or making sure that electronic signed documents are safeguarded as carefully as paper ones.
Becoming Assertive for Clients' Best Interests
When considering challenges to women in the industry, she makes a distinction between actual barriers and personality types. "One thing I've struggled with myself is the need to be more assertive and not apologize for everything. You want things to be perfect for the client, but it's not your fault if the law says they can't do something," she says. In those moments, she has to rely on the message that the law says one thing, and they need to comply, within a given set of options. "Some people are just naturally more assertive, but it's not necessarily a specific trait that is male or female."
Along the way, she has been an active participant in Shearman's noted women's networking group WISER (Women's Initiative for Success, Excellence and Retention). "It's well organized and beneficial to everyone in the firm as well as our clients – male and female." Trulock especially enjoys the opportunities she has to participate in give-and-take discussions where each participant is able to learn from the others and find out something new.
An avid traveler who loves to experience different places, Trulock gravitates toward tropical locations, having just returned from Hawaii, with a hope to someday visit two places on her bucket list — Australia and New Zealand. "I find I am already planning my next vacation when I finish the first," she says. She also enjoys the time she spends with her family and dog.
"Work can consume all of your time, but you can't let everything work-related be life and death. You have to know when to take a break."