Being a Role Model Isn't Enough, Stop Being Sexist!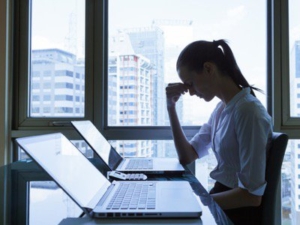 By Nicki Gilmour, Executive Coach and Organizational Psychologist
My consistent discovery in my ten years of this work is that women are often serious perpetrators when it comes to sexism against women, albeit quite unconsciously by buying into stereotypes and deferring all authority to any male on most subjects.
Bell Hooks says it best in her excerpt of a book called The Will to Change about why the system of patriarchy is an ugly one that if reinforced by whoever, we will never make progress.
She makes the point which escapes most people which is until we stop denying that we live in an underlying system that stacks the cards against gentle boys in favor of endorsing a tougher, rougher version which as its worst is 'toxic masculinity' then we can do whatever we want, but it will be a lose/lose for all concerned.
So what are 3 things you can do today to walk the talk of "Being the change that you want to see in the world?"
Break stereotypes when and where you see them being flung around. Men aren't all left brain, women aren't all right brain and that Mars and Venus nonsense is insulting.
Be yourself and speak from the heart and on brave days speak truth to power as safely as you can.
Play the game but only to play enough to change the game so that tomorrow and the next day, the game is less ridiculous for others.
What are 3 things that you have to stop doing?
Don't give a wider behavioral range to your sons with a boys will be boys attitude yet narrowly confine your daughters to defined and different behavioral criteria.
Don't put up with casual sexism at work or home- Casual sexism or micro aggressions are often invisible and so part of the culture that you dont even realize that it is happening. Learn how to spot it and disrupt it on the spot.
Don't regale every boy and man you see with the authority to be the expert, or even to have an opinion on everything. Mansplaining is boring and happens because we all allow men to think if they read a sentence of a topic that you have to listen to them even if you have a Phd in the subject.
Not everyone has the same appetite to be a change agent and that's ok. But, please know that if you are colluding then you are part of the problem. Something to think about today!