Gender diversity – lessons from the UK boardroom for 2016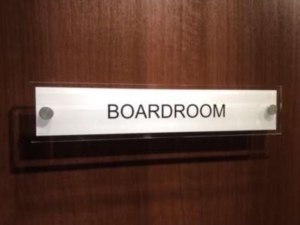 By Nneka Orji
A mere five years ago in early 2011, few of us would have looked to the UK Public Limited Company's boardrooms as beacons of gender diversity. Female representation in FTSE 100 boardrooms was just 12.5% and although many leaders in business and politics acknowledged that something had to be done, it was not clear what or how. Five years on now in 2016 women now fill 26% of FTSE 100 board roles – just over double their representation when the Davies Review (Women on boards) was launched. If we didn't know before, we certainly now have a better idea about what it takes to turn the dial on this opportunity.
The Davies Review proved a successful catalyst for gender diversity in UK boardrooms; with a clear target and public commitment from senior leaders to achieve at least 25% representation over the course of five years, board directors were incentivised to proactively address unconscious bias in board selection and nomination processes among a number of other obstacles female leaders face on their journey to the boardroom.
Yes there has been progress – which we should be proud of – but it's by no means time to congratulate ourselves. While a number of organisations now have female representation of 25% or more on their boards, some industries have a way to go. As identified by the New Financial's most recent report, UK-regulated financial services companies have more work to do – both in the boardroom where women fill 23% of roles and in executive committees where they fill only 14% of leadership roles.
The Davies review focused on listed organisations, with the aim for other non-listed organisations to adopt the recommendations, so it is no surprise that more progress has been made by UK-listed companies. Unlike the boards of listed companies, only 14% of board positions of privately held financial services companies are filled by female board directors. For those still not convinced by the widely discussed benefits by advocates of gender diversity, why not consider what board directors have experienced as a result of enhanced diversity?
Chairs and board members say this isn't just a nice-to-have; they continue to see the value of more diverse boards in the richness of board discussions particularly when it comes to making critical decisions, and they are less likely to be hit by scandals. In the current business landscape with increasing scrutiny of boards and greater focus on the importance of business' role in society, surely this is welcome news? From a commercial perspective it also makes sense; research conducted by the index provider MCSI found that companies with more women "delivered a 36% better return on equity since 2010 than those groups lacking board diversity".
The US may also do well to consider some of the progress achieved in the UK. According to the recently published "2015 Catalyst Census: Women and Men Board Directors", female representation across S&P 500 stands at just 19.9%. Of even greater concern is that the glacial pace of change is likely to continue given new directorship appointments, of which 73% were held by men and 27% by women. Deborah Gillis, CEO's President and CEO, stated; "Our new Census shows little progress has been made at the board level, and even less progress has been made in the pipeline for women officers and directors—suggesting women are nowhere near the path to parity with men. Men continue to be overrepresented, holding more than their fair share of board seats and, in some cases, all the board seats."
The New Financial's report also points to exemplary countries which others should aspire to – including countries in the Nordic region, France and Germany where female representation is 34%, 29% and 27% respectively.
These reports and others point to the merits of diversity and encourage leaders – both in business and government – to take bold action. What does bold action look like?
In the UK, the government commissioned the Ghadia Review which sought to make specific recommendations for UK financial services organisations to address gender diversity at both board and executive level. The Review recommended clear targets and enhanced transparency (including the disclosure of diversity data), increased accountability across all leadership levels within organisations, and the linking of remuneration to progress against gender diversity targets. New Financial found that only 26% of the financial services organisations included in the research sample disclosed gender diversity targets – and of these only 10% disclosed gender representation at board level, and 24% setting targets with deadlines.
It's not enough to talk about gender diversity – it's a case of committing to specific goals and maintaining the focus required to deliver against the goals. While aspirational targets show some level of acknowledgment of the need to address gender diversity, being specific and time-bound is more likely to have the desired impact. The Ghadia Review recommends 12 data points, including gender ratio of employees promoted and the percentage of maternity, paternity and shared parental leave returnees.
Just as importantly, targets need to be stretching. One of the five recommendations in the "Davies Review Five Year Summary" was around increasing the female representation target for FTSE 350 Boards to 33% – continuing with the voluntary approach. Incremental progress will only result in the next generation having the same debates we are having today. We owe them more.
To build on the progress made to date, we must look to the next generation of aspiring board directors, the behaviours we advocate and development opportunities we provide to both women and men. According to New Financial, women are better represented (36%) in support roles, but continue to be very under-represented in the roles that serve as springboards to board positions – CEO (6%), other C-suite roles (10%), and budget owners (9%). Without losing momentum on progress being achieved in the boardroom, there is a clear need to focus on female representation at the executive level.
This doesn't just apply to Financial Services – although particularly acute in Fintech. According to a recent Deloitte report including participants across the globe, boards of financial services organisations in the UK lead manufacturing, and energy and resources industries.
Despite what many would deem as slow progress by boards in terms of gender diversity, it turns out that we have some positive lessons to learn from boards if we are to turn the dial on female representation at executive level: specific targets, enhanced transparency, public commitment, and role modelling desired behaviours.
Save
Save
Save