Voice of Experience: Denise Landman, CEO, Victoria's Secret Pink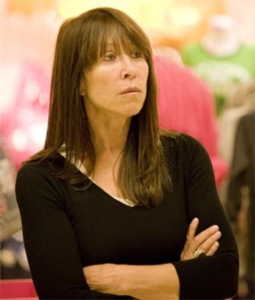 Denise Landman is CEO of Victoria's Secret Pink, a $2 billion specialty retail brand marketed to college girls. She is carefully crafting a culture of integrity and trust at her organization while finding innovative ways to engage with her target customers.
True North
"I personally have a fiduciary responsibility to create value for my organization and a secure future for my business leaders," said Landman. "Leadership is a conscious effort. It is a muscle to develop and build, and requires deep introspection. People become leaders when they decide for themselves what and who they will be."
"For me," continued Landman, "the best leaders have emerged as being very authentic. Authentic leaders are guided by an inner compass, or true north. Your integrity is what creates a sense of community in the organization that ultimately translates to performance."
"Building a culture of honesty can only create positive outcomes," said Landman. "I make mistakes as well. None of us are mistake-proof. It is often that you learn the most through your mistakes. I embrace those mistakes when they occur in my organization."
How to Market to College Girls
Many people involved in branding want to go straight to product development.
Landman, on the other hand, needed to spend more time thinking about the characteristics of the college girl. "I needed to define her for myself. I would not allow designers to design anything until we had a clear sense of what this eighteen year old girl wants," said Landman. "Eighteen year old girls are still young and naive, and, in other respects, preparing to be the women they will be in the future. It is a fragile age. I have to go back to what it means to be an eighteen year old, and how to translate this understanding into a product."
Learning Your Craft
Landman spent the early days of her career perfecting the fundamentals. "It was only when I knew I could be effective with my career choice that I strive for higher levels of responsibility," said Landman. "I couldn't have put myself out there if I didn't have the right stuff. I am a big proponent of honing your craft and knowing what you are talking about."
Work-Life Integration
Landman adopted two sons (one from Russia and one from Ohio) when she was 50. When asked about work-life integration, Landman said that she and her husband made the decision that he would stay at home and she would continue with her career. "It is such a personal journey, and there is no one blueprint or roadmap to follow," stressed Landman."I am learning a lot about how to be the best mom while also being whole and effective in my professional life.It is hard."
By Hua Wang