Voice of Experience: Susanne V. Clark, General Counsel, Senior Managing Director; Centerbridge Partners, L.P.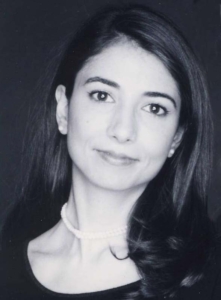 "Be brave. Take smart risks. Recognize that you belong at the table." For Susanne Clark of Centerbridge Partners, those are three key elements for women who aspire to success in the professional world.
Clark has lived the philosophy of "smart risks," with a career path that has involved a series of decisions to step outside of her comfort zone, each of which added a new layer of experience.
She began her career as a capital markets lawyer at Shearman & Sterling and after a few years joined Goldman Sachs in its Investment Banking Division, which expanded her responsibilities and skills to the broad range of investment banking services. She later joined a team working for Goldman's public parent company, which extended her responsibilities and had the benefit of allowing her to see the business through an even broader lens, interacting with all of Goldman's divisions including sales and trading, prime brokerage, research and asset management.
She became increasingly curious about asset management from Goldman's dealings with fund clients, took a leap and reached beyond her historical skill set to join Amaranth Group, her first experience working directly for an investment adviser. From there, she took her first general counsel role at Basso Capital Management, which she found was a perfect place to learn how to hold her own as a general counsel. From there, she joined Centerbridge Partners, a private investment firm that manages capital for the world's most prominent pensions, endowments and foundations, where she is a Senior Managing Director and the firm's chief legal officer. In each case, she let the excitement of a new challenge overtake the fear of failure.
At Centerbridge, she has designed and developed its Legal & Compliance department, which she credits as the professional achievement she is most proud of so far, having built the department from the ground up, but with ample credit to her team for their role in the department's success. "We have a diverse team of professionals who are dedicated to each other and their work. It is a pleasure to step back and observe how capable they are," Clark said.
Confidence Counts
Clark knows that it's good to be humble, but cautions women not to confuse humility with unhelpful and unnecessary self-deprecation. She says that early in her career, she wrote in a self-evaluation that she needed to "gain confidence in her new role." Although her intent was just to set personal goals, that comment found its way into the next year's review – "Be more confident." Clark recalls. "Seeking to convey that I was eager to learn, I unwittingly created a false impression that I was unsure of myself. It was a good lesson to have learned early on."
An Ideal Industry for Women
Clark finds there is an inaccurate presumption that the asset management industry is a man's world. "In fact, investment firms are a great place for women because there is no glass ceiling. In general most asset management firms are meritocracies where success is defined and driven by one's work product and results," she says. "It's a dynamic industry that offers great career mobility for motivated professionals who do excellent work."
Making an Impact
She has been following recent studies on board composition, which show that better decision making occurs on boards of directors that include women. And she has started to see more and more women in the GC seat within the fund industry. "It excites me to see these high-impact women at complex firms who are doing a great job for their firms."
During her early years in large organizations, she participated in and benefitted from programs that focused on career development. At other firms, she finds the approach may be more organic, but equally powerful provided that the organization is focused on the growth of its professionals, as is the case at Centerbridge. Whether large or small, she believes that firms benefit from good managers who prioritize the career development of others.
Outside of the firm, Clark participates in various mentoring platforms and professional peer groups – including a few for C-suite women – where she has "made many long-standing friendships." She notes that "These groups provide a context for exchanging professional insights, sharing pitfalls and triumphs, establishing connections and collecting wisdom that covers the full career arc." Among Clark's favorite mentoring moments was the fast-paced award-winning Minute Mentoring® program, which she describes as speed dating for career success.
Clark's philanthropic activities are largely focused on education, including sitting on the board of an independent school in Connecticut. She also participates in a foundation that focuses on education. Though it's not limited to girls, the group benefits girls as well as boys by helping them develop their confidence and a wide range of life skills.
By Cathie Ericson