Can Stock Exchanges lead the charge on board diversity?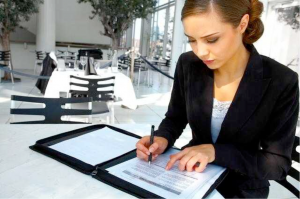 The Paul Hastings law firm recently released the third edition of, Breaking the Glass Ceiling: Women in the Boardroom, a study that focuses on the role that stock exchanges and their listing policies can play in achieving gender parity in boardrooms around the globe. Exchanges can help in the march towards a more diverse boardroom by including diversity figures in their listing requirements and/or punishing companies who don't comply. Like any diversity initiative, the important question is, does it work?
International Success
Tara Giunta, a partner at Paul Hastings and the editor of the report, tells me, "How you approach that issue [of gender diversity] anywhere is a part of the cultural, social and political environment of that country." And while one could never argue that the imbalance of gender on executive boards across the globe could ever be cured with a single prescription, increased transparency of board diversity in exchanges seems to be doing a good job.
When asked in what countries she is seeing the most progress, Ms. Giunta responds by listing countries as varied as Malaysia, Canada and Australia. There is a clear leader, however, "Australia has been leading in this whole area of gender diversity on boards for some time." In 2010, the Australian Securities Exchange (ASX) Corporate Governance Council made amendments to its Corporate Governance Principles and Recommendations regarding the reporting of diversity. Called the "Diversity Recommendations," the amendments recommended that corporate entities establish or disclose a diversity policy, disclose objectives set by the board in relation to diversity in each annual report – along with their progress in realizing them, annually disclose the proportion of female employees in the company, in senior executive positions, and on the board, and finally, to make public in the corporate governance statement of their annual report an explanation, if necessary, of any departure from the recommendations.
In March of 2014 the 2010 amendments were solidified when the Council released the third edition of the Corporate Governance Principles and Recommendations. In the Australian business world today, failure to comply with the listing requirements can lead to fines and even loss of eligibility for government contracts.
The Hastings study comments on progress of the Australian legislation,
"Released after an extensive review and consultation process, the third edition demonstrates a shift toward viewing diversity as a smart business practice rather than an ethical commitment. It reflects the view that diversity is a critical component in establishing an effective foundation for management, rather than the view that diversity is an ethical commitment."
This touches on what is, perhaps, one of the most important and necessary shifts in corporate thinking to bring about gender parity on executive boards – that beyond ethics and social responsibility, having female executives is just good business.
According to Ms. Giunta, "…– diversity on boards, of experience, of background and gender diversity all contribute to bringing a richness to a board that is to the benefit of the company and shareholders."
When asked about steps being taken in less developed and/or progressive countries, Ms. Giunta responds,
"When we talk about gender diversity [. . .] we have the luxury of talking about that issue because of our journey as a country and women having a voice, despite not being as well represented as we'd like to be. In other countries they're on a different part of their journey." Malaysia may indeed be on a different part of its journey towards gender equality, but there are reasons to be optimistic.
Gender parity in Malaysia is a tale of two sectors. In 2004, the Malaysian Cabinet approved a measure that would require at least 30% of all public sector leadership positions be held by women. The Malaysian government achieved that goal, and saw the percent of women in leadership positions rise from 18.2% to 32.3% within the year. Encouraged by the success of the 2004 initiative, a second measure was introduced for the private sector, but despite affording private industry five years to reach the goal, the deadline was pushed back in 2011 to 2016. According to the Paul Hastings study, "despite the fact that women outnumber men at universities, there is nowhere near equal representation in the board room." The private sector in Malaysia has a long way to go to catch up with its public counterpart. The study goes on to say, "The goal of achieving 30% female leadership by 2016 is still attainable, but conditions in the country do not demonstrate that the goal is likely to be achieved without a more tangible stock exchange listing requirement."
The private sector would be likely be helped along were the Bursa Malaysia (formerly known as the Kuala Lumpur Stock Exchange) to follow Australia's example and make the listing requirements in terms of diversity more rigid, and introduce some form of punishment for non-compliance, but there is little indication of that happening. To be listed on the Bursa Malaysia a company must disclose the diversity of its board, but are not required to set goals or report their progress. As Ms. Giunta eloquently put it, however, they are at a different step in their journey and the success of the public sector initiatives should point to a future where the private sector follows suit.
Challenges in the United States
Despite the diversity successes that exchanges around the globe have seen, there has been very little progress made in the area in the United States. One major roadblock to using exchanges to increase diversity in the United States is also one of the hallmarks of American business: competition since the US has two exchanges where companies can list ( The NYSE and the Nasdaq). Businesses often follow the path of least resistance, and if one stock exchange had a higher barrier to entry i.e., more exhaustive listing requirements, mandatory disclosure of diversity figures, there would be little to prevent those companies abandoning that exchange entirely.
The Paul Hastings study tells us, "To date, stock exchanges have taken little action to address the lack of diversity on boards of listed companies. And what actions have been taken by public interest groups and regulators have had minimal impact on the number of women directors." The public climate in the United States is among the most supportive of gender parity of executive boards, but the support is not translating into tangible results in the business world. As recently as 2013, women held only 16.9% of board seats for Fortune 500 companies.
Despite measures like the 2010 amendment to the SEC's corporate governance disclosure rules that requires companies to disclose how they incorporate diversity when searching for new board members, Ms. Giunta isn't optimistic. "Unfortunately, if you look at the stats, there's a change – particularly in the U.S. that's just not coming. It's been stagnant here for many years."
In a mirroring of the situation in Malaysia, it seems that the path to gender parity in the United States will come from the private sector first. Public advocacy groups, such as The 30% Coalition and Catalyst are, "doing a lot to shed light on diversity and women at large," Ms. Giunta says. The 30% Coalition's goal is to fill 30% of corporate director seats with women by 2015. In pursuit of this they manage letter-writing campaigns and urge their members to file shareholder resolutions related to the issue which seemed to translate in results. According to the study, in 2013, the letter writing campaign resulted in eight companies appointing women board members and 40 others engaging seriously on the issue of gender diversity."
The United States has been slow to catch up with many of its global counterparts and competitors, but the work of public advocacy groups and work such as the Paul Hastings study leave room for optimism. Ms. Giunta is slow to cheer, however, when she tells me, "We have a number of years to get there."
Does it Work?
Reflecting on the initial question in this article, it seems only fair to conclude that yes, exchanges have some power – through amending their listing requirements and imposing punishments for the non-compliant – to have a measurable and positive impact on gender parity on executive boards. There are many obstacles to implementing those measures, and we've seen that each nation and market faces challenges unique to their business climate and culture, but the proven influence that exchanges can have on gender diversity point to a more egalitarian near future in business.
By John Marshall