Managing Difficult Conversations for Career Advancement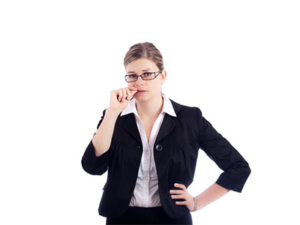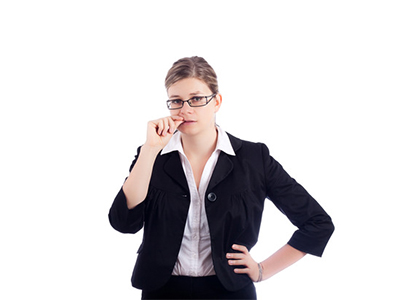 Mary Barra knows something about difficult conversations — and the high price of avoiding them. Not long after she became chief executive officer of General Motors in January, the U.S. automobile giant began recalling millions of cars in response to allegations that the company had failed to correct a defect tied to at least 13 deaths and scores of accidents.
Some GM employees had long been aware of the potential seriousness of the engineering fault. What did executives and board members know and when did they know it?
The answer to that question, the subject of a very public debate, isn't clear, although evidence points to many missteps over a 10-year period, making it hard to pinpoint when things went terribly wrong.
GM sat on the information, delaying recalls until this year. Now the company finds itself under scrutiny by law enforcers and lawmakers, and the "difficult conversation" is being broadcast on the national stage.
As the first woman to head the company and the first female in a notoriously male-dominated industry, Barra is being closely watched for how she's handling the conversation. Repeated encounters before congressional committees have been seen as a test of her leadership and communication skills.
GM's case highlights the critical importance of direct, open and honest communication in the workplace. Arguably, Barra has passed the test. As Forbes contributor Davia Temin noted earlier this year, Barra has the chance to rewrite the corporate-crisis playbook, and to distinguish the old GM from the new.
Respected for imposing "order out of chaos," according to her GM predecessor, Barra confronted lawmakers calmly and respectfully, appearing not only polite but also contrite. That's important, according to communications consultants such as Harvard Business School lecturer Holly Weeks, who says that confrontation and combativeness rarely yield positive results.
"It's not rocket science," observes Weeks, author of "Failure to Communicate: How Conversations Go Wrong and What You Can Do to Right Them."
In one sense, Weeks said, Barra's task hasn't been all that hard: Cleared of wrongdoing by GM's own internal investigation, she is really just a "high-placed messenger." Of course, that begs the question of whether she was led like a lamb to the slaughter, since whoever got the CEO position was going to have to deal with the consequences of the past ten years.
Don't shy away from difficult conversations
Avoidance is never a good strategy even though humans exhibit a natural tendency to put off talking about sensitive and potentially upsetting topics. Such topics may concern hiring and firing; critiques and evaluations; the allocation of critical resources; or disagreements over strategy. Many organizations deal with personnel problems, particularly those involving grievances or poor performance, through formal procedures. But in cases where formal procedures don't apply, managers tend to delay awkward encounters as long as possible.
Avoiding potentially difficult conversations can be just as damaging to organizations as handling conversations poorly, says consultant Heather Hinrichs, writing for the Institute for Women's Leadership. That's especially true, she says, when avoidance means failing to voice a concern. "Feedback is essential for learning and opens the possibility for course correction. A difficult conversation can raise awareness for the need to change and prompt improvements which otherwise were unlikely," Hinrichs says. Many workers assiduously avoid difficult conversations, believing that bad news is too fraught or too risky to discuss.
"Why do people put off the difficult conversation?" asks Weeks. "Because they hope something will change?"
Nothing much changed at GM after at least one employee, Laura J. Andres, told colleagues in 2005 that her Impala inexplicably shut off when she was driving at 45 miles an hour. "I think this is a serious safety problem . . . ," she wrote in an email, according to an account in The New York Times. "I'm thinking big recall." In the end, Andres was right, though she was off by nine years, compromising GM's reputation.
Even when there's considerably less at stake — whether telling a subordinate she's not up to the mark or blowing the whistle on a colleague — most people are "panicky" and "skill-less" when it comes to talking about something difficult at work, Weeks observes. In this arena, women and men are equally inept; gender doesn't appear to be a factor (though there's little research on the subject of procrastination and difficult conversations). "Individual habits are a factor, and institutional factors," said Weeks. "You do what you see, and most institutional biases are toward avoidance," she said in a recent telephone interview. "If avoidance worked, I'd recommend it."
Because most workers at one time or another face challenging conversations, the United Kingdom's Advisory, Conciliation and Arbitration Service offers a guide on how to handle them.
The aim, says ACAS, is to define the scope of the problem, collect the facts and stay in control of the conversation so as not to compound the conflict, which is sure to escalate if there's shouting, sarcasm, stonewalling or the use of threatening language. Stay calm, cool and collected, with an eye on the goal.
But first: Face the problem, don't ignore it. At the early warning signs, advises ACAS, have a quiet word with an employee who may be exhibiting inappropriate behavior, making sexist comments or failing to perform expected tasks.
There's a temptation to rehearse the difficult conversation. But, says Weeks, it's not a performance, and having a script may hamper give-and-take. This isn't to say one shouldn't prepare. ACAS notes that it's important to establish the facts; reflect on what you know about an individual; check your policies and plan the meeting. The ACAS guide walks through a variety of scenarios aimed at helping line managers.
Given the hidden costs to organizations for communication failures, it's imperative that workers at all levels learn how to take the discomfort out of uncomfortable conversations.
By Kathryn Stearns