Men Who Get It: John Cannon, Partner, Executive Compensation & Employee Benefits Group, Shearman & Sterling LLP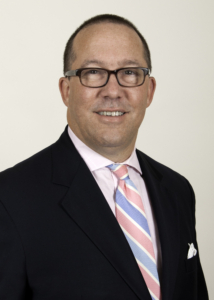 The message is an important one for women … and for men as well:
"Define what success means for you, and then go for it. When you first start your career, make a point of asking yourself every day where you are going and why, and look to peers and more senior colleagues to find careers and best practices to emulate."
So says John Cannon, a partner in Shearman & Sterling's Executive Compensation & Employee Benefits group in New York, who has long been a champion of helping women progress in their careers, both informally and as co-chair of the firm's Diversity Committee. He volunteered to join the committee almost immediately after becoming a partner 20 years ago and was asked to chair the committee shortly after.
Early Influences Sparked Interest In Diversity
Being a diversity champion has been important to Cannon from an early age when, as a "history nut," he was deeply affected by what he perceived were the many injustices committed in the country over the years against minorities, women and those who didn't belong to the dominant groups of their times.
Cannon carried that ethos into his career, and when he began practicing at Shearman & Sterling in 1985, he decided to look for ways to help fellow lawyers who did not as obviously "fit in" as well as he did — a self-described private school and Ivy League- educated heterosexual white male.
"While I felt confident in my own ability," he recalls, "I was certain that others of equal or greater innate talent but different backgrounds than mine would have a much more difficult path to professional success ahead of them, and I wanted to do something."
He was also influenced by the fact that many of his closest friends, mentors and colleagues at the firm have been women and people of color, including his practice group, which for many years has been a majority female.
Championing Diversity throughout the Firm
In his various firm administrative and management capacities over the years, Cannon has focused on advocating for women at the firm and for the issues that have been important to them.
During his time as co-chair of the firm's Diversity Committee, he helped establish a number of successful associate-led affinity groups, such as WISER (Women's Initiative for Success, Excellence and Retention), which has galvanized women associates in the firm for networking, business development and leadership skill enhancement. He has also been a supporter of subsequent women-focused programs, such as a Women Partners Initiative, regular Lean In circles, a social media presence that includes @ShearmanWomen on Twitter and a Shearman Women showcase page on LinkedIn, as well as active participation in Ellevate, the professional women's network founded by Sallie Krawcheck.
But more meaningful to him has been the mentorship, encouragement and assistance he has provided to female colleagues, from professional guidance and career sponsorship to a role as a sounding board and informal advisor.
Addressing Blind Spots
Cannon knows that it's crucial to avoid subconscious bias or stereotyping by maintaining constant self-scrutiny — questioning one's initial reactions to a person or work product, and then examining even more closely the subsequent judgments that might appear to be well-considered and open-minded.
"Although I have undoubtedly failed on many occasions to objectively assess each person with whom I have worked based on his or her own individual merits, I have not ceased cross-examining myself," he says.
The firm's Diversity Committee has dedicated time and effort to combating the effects of stereotyping and unintentional bias, principally by keeping itself informed of the performance reviews and career development of diverse associates and intervening where appropriate. "We have tried to impress upon our partners across the firm that despite our best intentions, we are prone to making assessments of other people based on mental shortcuts, including both conscious and unconscious assumptions about the backgrounds, talents and character traits of the members of various groups," he says.
Leading by Example
"On diversity, as with other matters, the members of an organization take their cue and model their behavior on those who are admired and acknowledged as the most powerful and successful within the organization," says Cannon, who has consistently advised firm leaders to confidently express their commitment to diversity while also taking concrete steps to help advance the careers and leadership opportunities available to women and other diverse individuals within the organization.
For example, he encourages leaders to actively seek out and personally encourage women and other individual members of non-dominant groups. He has seen that play out at Shearman & Sterling, which he believes has many leaders who have accepted this responsibility and are fully committed to increasing inclusiveness.
Although he notes significant progress in the profession since he joined it 30 years ago, he says that it still strikes him how relatively modest the gains have been in the representation of women and minorities among the most senior leadership ranks. He cites as an example his graduating class at NYU Law School and his summer associate class at Shearman & Sterling, which were roughly 50 percent female.
"Had you asked me then to predict what percentage of the partnerships at the elite law firms would be women by 2015, I would probably have answered 40 percent or so when in fact the actual number is about half that," he says, adding that similar observations can be made about minorities.
"The bottom line is that much work still needs to be done to promote diversity in our profession," he says, adding that as law becomes an increasingly competitive business in a challenging economic environment, the market may hold sway in law firm diversity efforts. "Clients regularly insist that diverse teams staff their matters, and I expect that they will continue to reward the law firms that perform best in this regard."
By Cathie Ericson