Intrepid Woman: Kat Gordon, Founder, 3% Conference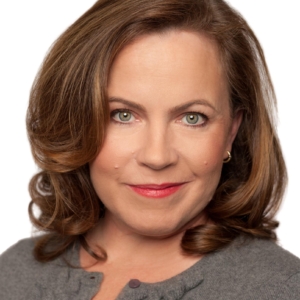 "Diversity + creativity = profitability. There is no downside to increasing the number of women in creative director positions."
That's the philosophy of Kat Gordon, who began her copywriting career in the magazine world, working for titles such as USA Today, Cosmo and Sports Illustrated. She found the work fun and dynamic, and anticipated that she would eventually rise to the position of promotions director for a magazine. However, fate intervened, and when her husband was transferred to the west coast, she joined him in San Francisco. What followed was a major career re-invention, which she calls the best thing that ever happened to her.
After taking night classes in advertising copywriting, Gordon realized how much she loved working that part of her creative muscle, and joined the ad world, landing positions with several large agencies.
She left agency life when she had kids, and quickly discovered a niche as a freelance copywriter. At that time, everyone needed websites written so Gordon was able to work at home with the help of a nanny. In 2008, she started her own agency, Maternal Instinct. It was a reflection of the work I was getting from so many brands that hired me to write for them because so few creatives knew how to speak to one of their key audiences — moms."
As time went on, Gordon began to increasingly wonder why the female influence was not being reflected in the ad world. "I was living in this entrepreneurial area with tons of startups, and yet this huge issue was not being addressed," she said.
"I was living in this entrepreneurial area with tons of startups, and yet this huge issue was not being addressed,"
When Gordon realized that only 3% of creative directors were women, The 3% Conference began, a social movement that now consumes the majority of her professional time.
Where are the Women Creative Directors?
Since Gordon began her research five years ago, the group has held three conferences and nine traveling events, and she has become an in-demand speaker and thought leader. In August 2014 they recreated the study that had unearthed the 3% number and found that the number of female creative directors is now up to 11 percent – "out of the single digits at least," she notes, wryly.
According to Gordon, the industry has a lot at stake: the vast majority of purchasers in every consumer category are women, and companies are losing sales by not reaching them. "It is a business imperative to change this because brands are leaving rich ground for creative exploration untapped," she says.
Unlike STEM and other fields, adverting doesn't have a recruitment problem at entry levels, but it does have a retention problem. "In some ways, our situation is worse," Gordon says, because women have expressed a desire to train in the field and want to work in it, but then they lifestyle out when they would be the most productive. She calls it "death by 1,000 paper cuts" – all the little annoyances and issues eventually become so untenable that women give up.
So while the bad news is that there lots of small things impacting the industry, the good news is that they don't have to reinvent the entire world. Rather, the industry needs to identify the pitfalls and side step them to keep women in.
The 3% Conference website identifies 50 small things that can make a difference – such as changing hiring practices and increasing maternity leaves — and just recently they ran a breakout session where they identified 50 more. Much of the retention problem relates to crazy and unpredictable hours and, as Gordon notes, making allowances that would create a workplace friendlier to women would do the same for men.
Lighting the Fire
Gordon's interest in the topic was fueled by her disgust for how women were being marketed to — how despite the unbelievable power of the female consumer, they were being ignored and stereotyped.
"I started this as a passion project and didn't realize how much the message would resonate and how many corners of the world would want to get involved," Gordon says, adding that she feels an enormous sense of responsibility to the women in her industry.
"I started this as a passion project and didn't realize how much the message would resonate and how many corners of the world would want to get involved,"
"Unlike with some missions, I don't run into people who are naysayers, but rather it's a battle that people want to talk about. I'm motivated and love it and I feel blessed to have this responsibility. I am eager to get more women involved to help carry it forward."
One recent endeavor was holding a Tweetup on Super Bowl Sunday where ad women around the world were live tweeting their reaction to the ads, complete with the brand and ad agency Twitter handles. Using hashtags like "#3percentSB," "#mediawelike" and "#notbuyingit," the group garnered 59 million impressions. The consensus was that the loser by far was Carl's Jr., while the NFL's domestic violence and the #LikeAGirl campaign received high marks.
Personal Sales Skills Crucial
Gordon encourages women in the industry to remember that it's key to be a persuasive sales presenter — most women spend time training on the creative aspects, without ample attention on how to sell the work. She urges women to take a class if they're not confident speakers and seek out low-stakes opportunities to speak out so they will be ready when it does matter.
"I believe this is the best time ever to be a woman in advertising because agencies and brands are realizing the unbelievable value women have due to their insight into the female experience. It's an asset," she says. "The field is starving for that work, and the superstars will be the ones who are bold enough to tap into their whole life experience…"
And she says it's the responsibility of all women – not just those in advertising — to speak up as part of the 3% commitment. Since all consumers are exposed to 3,000 ads daily, we want all women to be aware of the 3% movement and how we're working hard to up the quality and effectiveness of those messages. "We need women to cheerlead for us and tell us what they like and don't like."
On the Court and In the Kitchen
Gordon loves spending time with her two sons, especially cooking and baking with her younger one. She also makes time to play tennis: "It's so important to find something physical you do that brings you joy," she says.
An active supporter of early childhood literacy, Gordon says, "It's such an important gift to give to your child, to read to them from when they're babies." Nurturing the future class of creative directors should come early!
By Cathie Ericson