Men Who Get It: Larry Ostendorf, Senior Director Business Development, Pacific Scientific Energetic Materials Company
"We're all in this together; it doesn't matter what your gender, race or creed is."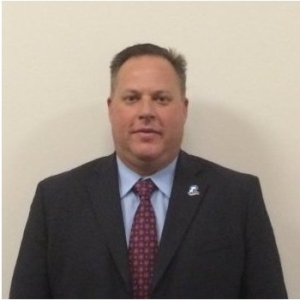 That is the philosophy of Larry Ostendorf, who oversees business development for the aerospace and defense market for Pacific Scientific Energetic Materials Company. With only a few competitors, the sales environment is largely based on the relationships he builds with his customers, which include aerospace and defense companies, the U.S. government and foreign customers. "My role is to make sure we're well thought of, to make sure that we have the opportunity to share our capabilities."
Ostendorf graduated from West Point and spent five years on active duty in the US Army, then he earned his MBA. He's spent over 15 years in the corporate world as a project manager and business development professional. He has augmented his leadership background with 15 years in the National Guard holding various command and staff positions along the way.
No Rank in Civilian Life
Ostendorf says the corporate world is different from the military because it is a level playing field. He acknowledges that championing diversity has a generational component, and has found that millennials have a different approach than he does, as does the generation ahead of him. "Part of it is how you were brought up, which you can't help; but also your influences."
At his current positon, Ostendorf makes sure that all his team has a voice. "They are all successful professionals so I view my role as someone who can be there to guide them rather than give them a lot of direction. To me a major factor of inclusion is that everyone has a say, and that's how my department runs."
Ostendorf acknowledges that it is a challenge to find women to join the team. The aerospace and defense industry lacks diversity overall with too many men that have a military background or who have spent their whole career in the aerospace and defense industry.
When looking for candidates, he encourages leaders to broaden their search, reaching out, for example, to the Women's Society of Engineers or other alternative places to find diverse candidates.
Another example of tapping a non-traditional hiring network occurred when his company was looking to fill a finance position and sent out a request through his National Guard leadership. His company ended up hiring a female soldier from his command, whom he otherwise wouldn't have thought about. She has blossomed at the firm, and as Ostendorf says, "It's about opening the door, and then they make it what they want. Diversity is about opportunity. If they don't run with it, then that's on them, but if you don't ever give them the chance, you could be missing out on someone special."
Standing up for Diversity
Given that it's a small industry with few women, Ostendorf says that actually provides a lot of opportunity for women to stand out and make a name for themselves. At the same time, he sees that there remains the potential for the "double standard," where men can perceive strong women negatively.
"We have to make that go away, and to do that, you have to set a good example in the organization. We have to have the courage to stand up and say, 'Hey! Time out!' and police our own ranks rather than letting it go, even if it's a bunch of guys in the room after the woman leaves."
As a leader, Ostendorf knows that his example influences others, through informal coaching and acting as a resource to help others navigate the job.
Advice for Other Leaders
His main advice for other leaders is "not to play old tape." In other words, he thinks there's a blind spot where leaders might pigeonhole people and not see their growth, even after they have changed roles.
He challenges leaders to take a hard look at their interaction and make sure that they are not inadvertently sabotaging others. "Are you cutting off women? Not treating them the same? We have to really examine our behaviors and see where we can make a positive change."
He says that time and again in his career, he knows that issues in leadership will permeate the organization and manifest themselves as problems at the lower level. "If there are things going wrong, you have to examine the leadership climate. Whether it's a company or a military organization, you can peel the onion back and see that problems beget problems," he says. "It all comes back to leadership – the people who are in charge set the tone.
"We all have differences, but we need to embrace those and be sure we're leveraging the different strengths everyone offers, because at the end of the day, it comes down to whether accomplishing the mission."
By Cathie Ericson