Intrepid Women: Moira Forbes, EVP of Forbes Media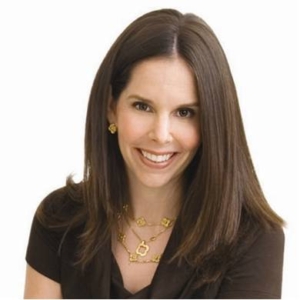 Moira Forbes, EVP of Forbes Media, grew up in a family with almost a century of experience in the publishing industry as part of the Forbes family. She clearly bears the wisdom of her ancestors yet has the incisiveness and insight of a woman who knows how to make her own way.
Forbes says, "We were always involved in the business from the time we were young."
After graduating from Princeton and the Harvard Business School's Program for Leadership Development, she joined the marketing team of Forbes Europe in 2001. After a few years in London, she returned to New York in 2013 where she had the opportunity to work with Forbes Life, a division of the magazine that has more to do with the best ways to spend your money, rather than how to make it. Forbes comments,
"It was really important for me to start on the sales side of the business. It allowed me to get to know my clients and understand why our brand was so compelling to business leaders from around the world."
After proving herself as more than competent in the cut and dry game of sales' quotas where "success is evident in a very transparent way", Forbes was named the Associate Publisher of Forbes Life. In 2008, she helped launch ForbesWoman, a section of the online magazine meant to look at the experiences of female leaders.
Forbes talks of the mission of ForbesWoman. She adds,
"The stories weren't always about women, but I think women were looking for community with other people who had taken a similar path. Now, ForbesWoman is one of the highest traffic sections of the site."
In addition, Ms. Forbes serves as the EVP of Forbes Media, helping to build new strategies to grow Forbes Life.
Redefining power as a pathway to change
2013 saw the first time occurrence of one of Forbes' proudest accomplishments: the Forbes Women's Summit. There are many conferences that can pass like weddings. People gather—in this case, 250 of the most extraordinary female businesswomen, scientists, artists and groundbreakers from around the world—for a couple of days. They make new friends and reconnect with forgotten loved ones. There are hugs when it's time to depart and promises to get together again, but those promises are rarely kept. Moira Forbes did not want to plan a wedding; she wanted to ensure this Summit would plant seeds that could grow conversations forceful enough to last 365 days a year.The summit seeks to find lasting solutions to the most critical issues facing the world today. Forbes asked herself how she would scale the conversation beyond the 250 women in the room when she found herself thinking about power. She has come to the following conclusion,
"Power is the ability to shape dialogue, and use our influence to effect change in all areas of our lives. When you define power as influence, you must look outside of your industry and approach the issues from unique vantage points."
The summit strives to represent women from a variety of backgrounds in order to bring together as many different eclectic ideas as possible. When asked who she invites, she comments that she tries to find the people who are doing extraordinary things in their field, and 'those who would be really cool to talk to' she adds with a smile.
Perspective is everything
With all of the pressure, and excitement, of surviving and growing in the publishing industry today, Forbes feels that it is important to stay as relaxed as possible by trying not to worry about the small things. On success she comments,
"We are our own toughest critics. If we are lucky we will have many chapters and experiences. There will be bumps along the way, but you will get through them."
Forbes acknowledges that social media and the online media landscape brings an exciting opportunity for the publishing industry that comes with many challenges and even a few "sleepless nights". But the ability to "feel the pulse of the audience, in real time, through social media is a powerful opportunity to create relationships with our readers." Despite the fast rate of change and disruption, the strength of the brand anchors her work in a strong sense of purpose.
Goals and benchmarks are useful for achieving more than we think
Forbes has a somewhat unique vantage point for considering the different barriers that face women in the business world today, as her own work allows her to interact with women from several different industries.
"I think women are challenged to really plan and think about their careers. We set benchmarks and define indicators of success in our professional lives, but we fail to do it in our personal lives. I talk to so many women who are afraid to set a plan and say, 'This is where I want to be in 3 years', and then back track from there to figure out what they need and how they might get there."
For this reason, she is a strong believer in helping women develop career plans—and that this is something that needs to be hardwired into the company culture. There are many times women will assume they have to hit the pause button because they just aren't sure how to navigate the dual obligations of work and family.
"The cost of losing such high potential talent is too high. Transparent conversations about how the organization can help bring their employees to the point they are looking to get can remove the stress that sometimes leads women to taking themselves out."
It is easy to see that Forbes is a product of her own good advice.
She says, "Nobody else is thinking about you twenty-four hours a day. You are the only one who knows what you want. People aren't mind readers. If you don't ask for what you want, you won't get it."
She encourages women to raise their hand when it's time for a promotion or a project lead, even when they don't feel 100% ready.
"There are so many lessons that are learned on the job; experience is the greatest teacher."
By Rebecca S. Caum