OP ED: Men should be Gender Champions, so I started with myself.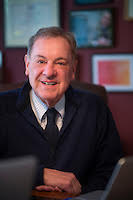 How can it be 2015, and yet brilliant and talented women are still stuck in the pipeline? The "glass ceiling," coined way back in 1979, is still impenetrable for many women. To a senior businessman like me, this is misguided and unacceptable.
So I recently published a book to do something about it. Make Way For Women: Men and Women Leading Together Improve Culture and Profits documents the overwhelming evidence that companies led by women and men together are more profitable and sustainable. Also in the book are clear strategies for making this culture change happen across industries.
A little background.I have held high-level executive positions in the corporate and not-for-profit worlds for 40 years. During this time I have worked with many highly effective leaders, many of whom are women.These women inspired others with their business smarts and their people skills, and that is leadership.
Yet, while a few of these highly skilled women made it senior leadership positions, way too many were limited by that damned glass ceiling. And yet men at the top would never admit that. Why? In my mind, it's because men tend to make assumptions about women. "Yes, she's very capable, but her family responsibilities will prevent her from traveling as necessary, or as a woman, she can't handle our largest and most difficult clients."
I hear these assumptions by men over and over again, unfounded assumptions, and I know that often these decisions are made without discussion with the women in question. These women are not even asked if they are in a position to take on stretch opportunities!
All too often, a man who is less qualified and has not earned the promotion or assignment will be given the job.
In my opinion, capable women and men leading together strengthen a company's leadership at a time when highly effective leadership is needed.
(subtitle) Creating equal leadership opportunities for both genders?
In my experience, women need advocates in the C-Suites to create pathways to leadership. For example, a very accomplished woman I work with in my coaching practice wanted to continue to advance within her company. The next step would be a seat on the management committee, all male.
She was given the opportunity to join the committee, and she was certainly nervous. Her strategy was to listen intently, be ready to handle negativity and criticism toward her with grace and then to thoughtfully offer her ideas. To come out from behind herself, to believe in herself and her voice.
So she spoke up and sure enough, there were men who shot down her ideas, yet she learned to roll with it, to keep speaking up until she got comfortable with how it worked. And that persistence is how she broke through the glass ceiling to become one of the very top executives in the company, a true leader.
With the help of my friend and a writer, Adrienne Hand, we undertook the mission of the book Make Way for Women.
The first part of the book identifies research studies that validates that companies with gender diverse leadership outperform companies that do not have as many women in key senior positions.
I also share my own views and experience, and those of 45 successful men and women we interviewed including Nicki Gilmour, the Founder and CEO of theglasshammer.com. We selected these men and women as they are highly respected in their fields. The men we spoke with understand the value women bring, and the women are highly accomplished and skilled leaders who are succeeding in male-dominated environments.
I hope the book is good as the messages are, I believe, very important!
Now is the time to be forward thinking leaders, be out in front of the change that is coming, and help it happen! I started with myself.
By John Keyser