Voice of Experience: Linda Freundlich, Vice President and Head of Agency Financial Operations, New York Life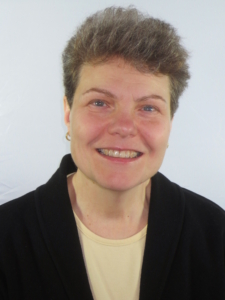 "Let your voice be heard; speak up and share your opinions and perspective," says New York Life's Linda Freundlich. "Women tend to be better listeners, and that's important too; but don't let the opportunity pass to contribute to the conversations. Decisions will be made with or without your input and they'll be better decisions WITH your input."
She cautions that doesn't mean that all decisions will go your way, but at least you know your viewpoint was considered, which is vital no matter where you are in your career.
With 31 years of experience at New York Life, Linda describes it as "just as enjoyable today as the day she started."
She began in a mid-level position in what was the group insurance department, and stayed there for four years before making a lateral move to the distribution business unit, where she held various positions covering training, developing and recruiting, among other functions.
When a position in operations opened, Linda moved, appreciating that it gave her the opportunity to use the knowledge and skills she gained in previous positions. She is currently vice president of financial operations, supporting 12, 000 agents nationwide, plus a field management force of 1,000 in functions such as field compensation, performance analysis and administration operations.
"At this point in my career, I am most proud of my team, and what they do day in and day out to achieve positive results by supporting the field," Freundlich said. "We help to increase the productivity of our agents, and it's very gratifying when we see sales increase."
Right now she is focused on initiatives that will ensure the profitable growth of the agency field force in the years to come. "It's exciting to be part of the design and planning from the start and determining how best to measure our success, even though waiting to see our plans come to fruition will take several years."
As "big data" is becoming increasingly important, she sees that systems analysis is becoming increasingly integral in the insurance industry. What she finds different these days is the volume of information, along with the proliferation of tools that quickly analyze information to better understand customers and the overall business.
A Positive Industry for Women
Freundlich has found that pursuing a career as a life insurance agent is a smart choice for women.It offers a variety of positive aspects including flexibility and the ability to work independently as an entrepreneur. "The challenge is convincing women that they have what it takes to be successful."
New York Life offers a robust slate of Employee Resource Groups, and Linda has been active in the Women's Initiative, adding that it was particularly meaningful to be asked to be on the advisory board. The goals are to help members develop personally and professionally, with a mission to help women take their place at the corporate table through a three-prong approach – Be Confident.Be Connected.Be Committed.The group goes back more than 20 years, and she says that it was ahead of its time.
Bringing Your Best Self to Work
Freundlich asserts that the most important aspect of her career is the inspiring and caring people she has worked with, so it's surprising that she spent the first half of her career in the closet.
Although she and her partner of 38 years came out to their families early on, she found a big part of her was missing at work because she wasn't able to share who she was.
"It's hard to describe what that's like," she says, adding that something as simple as lunchtime conversation about what you did over the weekend or who you went on vacation with adds a stress that runs deep.
Linda wouldn't wear her commitment band to work but recalls one day when she forgot to remove it and a coworker asked if she had gotten married. "I remember blurting something out about being in a committed relationship, but the fear was extreme," she said.
But when Linda finally did come out to her colleagues, she was astonished at how incidental it was – a non-event. "I wish I knew that 31 years ago.What I would tell young New York Life employees today is to bring their best self to work every day."
Linda is a member of NYLPride, New York Life's LGBT Employee Resource Group. The group was launched around 8 years ago and fosters an inclusive environment with the LGBT community and their friends. "We have a very open dialogue within New York Life about issues of relevance to LGBT employees and we have made tremendous progress. I am really proud to be affiliated with New York Life and how it has pioneered awareness on these issues."
Approximately five years ago during Pride month, the group started "Coming Out Stories,"an annual panel of New York Life LGBT employees and friends who share their coming out experiences. "It's a very moving and powerful event," Linda said, adding that she facilitated the first and was honored to sit on a panel three years ago focused exclusively on New York Life executives.
Freundlich lives in Westchester, N.Y., and enjoys spending time with friends and family at her second home in Cape Cod.