Voice of Experience: Carol Nelson, Regional Sales Executive and Seattle Market President, KeyBank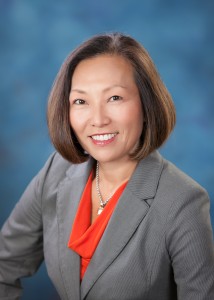 For Carol Nelson, it's always been about banking. After earning a bachelor's degree in finance and a master's in business administration from Seattle University, she began her career at Seafirst, which later became Bank of America, and spent 24 years in positions of increasing responsibility in its commercial and retail divisions.
She left to become president and CEO of Cascade Bank, a community bank headquartered in nearby Everett, Wash., where she spent 10 years transforming it from a savings bank to a commercial bank, serving businesses as well as consumers. In fact, that is one of the professional achievements of which she is most proud. As she notes, changing culture can be challenging, and she found it extremely rewarding to make such a profound change and still be named the "No. 1 Medium-Size Business to Work For" by Washington CEO magazine in 2005. "That much change can be threatening, so the fact that we could also sustain and build morale was really meaningful."
As Nelson has progressed throughout her career, she has learned the importance of building relationships. During the Cascade Bank transition, she learned that "if others in the organization understand and know you, they are more willing to accept your leadership and any changes you might need to introduce." She also gained an appreciation for the power of process. "Giving participants the opportunity to buy in will increase the likelihood of success, whether it's a single project or an overall company transformation."
Nelson eventually orchestrated the sale of Cascade Bank to Opus Bank and, and following a period of transition, moved on to spend two years as agency director and CEO of the Department of Revenue for the State of Washington. "Having the chance to serve the public and give a portion of my life to public service was a tremendous opportunity, and I thoroughly enjoyed being a member of the Governor's Executive Cabinet," Nelson said.
Future of Banking is Bright
Banking called her back though, and she accepted her leadership role at KeyBank in January 2015. "I love being on a steep learning curve, and I am thrilled to have the opportunity to bring my passion for diversity and leadership here to KeyBank," she said. "I feel very fortunate that I found a career that I'm excited about and have a passion for – some people don't ever find that and I've had it from the start."
Nelson notes that it's an exciting time in the industry. People have long predicted the rise of a purely cashless society, or the demise of branch banking as technology advances. But that's not what her bank is experiencing – she says that customers still want the mix of touch points and so she will continue to lead efforts to deliver a broad cross section of products that can meet the needs of virtually every business and consumer.
"I don't see that we will ever be able to harness technology to give people the sound advice and financial solutions that bankers do,"
Nelson finds banking to be an ideal career for women, due to the breadth and depth of the financial sector. She encourages women who are interested in career growth to seek a broad range of experience in multiple lines of business.
An Environment of Inclusivity
Though the career is particularly welcoming to women at the entry level, she has seen that as they continue to move up, it becomes more challenging and very competitive. "There are some stereotypes and management styles that can get in the way, but women just need to be smart about how they navigate them." She notes a strong culture of advancement potential at Key in particular – it is led by a woman and women comprise 36 percent of the leadership team.
Since coming to KeyBank, Nelson has been appreciative of the networking group structure the bank offers. Employees are encouraged to form smaller networking groups where shared interests and backgrounds reinforce employee engagement and a sense of belonging. Current groups bring together Asian Americans, African Americans, employees with disabilities and employees of military families.
There is also a robust Key4Women group that supports the advancement of business women of all levels through networking and professional development events. Nelson says the program got her attention long before she came to the bank because it served employees as well as clients. "Our bankers are passionate about making sure women business owners have access to capital," she said, adding that since 2005, KeyBank has lent more than $6 billion to women-owned businesses.
Giving Back
Nelson encourages women who want to become leaders to develop their skills by being active in the community early on. "Helping a nonprofit translates into valuable work experience and great connections," Nelson said.
Her philosophy of giving back has created a mentoring mindset. "I believe that women leaders need to help other emerging women leaders advance their careers in the community," she says. "Whenever someone asks for some of my time, I try to make it work. Someone paid it forward for me, and I want to do the same for others."
At the same time, she notes that all senior women have to make savvy use of their time. Which is one reason she is such a believer in volunteer work and its ability to accomplish simultaneous goals.
Nelson is active in the Washington Roundtable, which focuses on economic development. "I am passionate about contributing to a thriving economy. At the Roundtable, I'm networking with peers and serving a mission while being visible on behalf of the bank. Time is finite – I really believe you have to be laser focused with how you spend it."
She also serves as a trustee to Seattle University, where she is a double alum, and says she is energized by visiting the campus and interacting with the students.
And in her off time she participates in CrossFit – she is a certified instructor and while she doesn't currently teach, she exercises her right to fitness with thrice-weekly sessions.
By Cathie Ericson