How To Negotiate Effectively: A Winner's Guide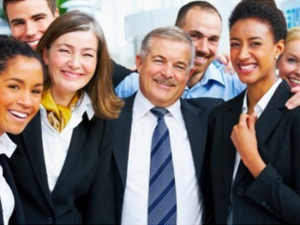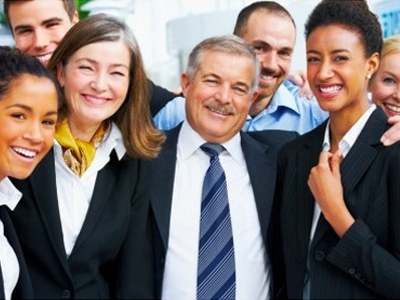 Guest Contribution by Molly Fletcher
For nearly two decades, I worked as one of the only female sports agents in the industry, negotiating contracts and marketing deals for a client list of top athletes, coaches and broadcasters.
I left my career as a sports agent to start my own company because I believed there were lessons I learned within the sports environment that could help people in the business world become more productive. One of those lessons—how to negotiate effectively—inspired my most recent book, A Winner's Guide to Negotiating: How Conversation Gets Deals Done.
My advice applies to anyone who wants to be a good negotiator, but is geared specifically towards executive women. Research has shown that there is a social cost for negotiating that is statistically significant for women and not for men. Instead of examining all the complex reasons why that is the case, I focused on how women can be more effective when they enter their next negotiation.
Set the Stage
Setting the stage refers to gathering all types of hard data and marrying it with qualitative information to create a compelling case. When clear standards for negotiation exist, women actually negotiate at about the same rate and just as effectively as men—so the more data you can arm yourself with, the more confident you can be in your ask. It's also about 360 degree awareness. You have to get clear on the goals, needs, gaps, values and fears of the other side. What do they value? How do they define success? Is this the right time to make the ask?
Add value
The best thing you can do to put yourself in a successful position to negotiate is to find ways to add value. Most negotiations don't happen in one meeting. They are built over time, through conversations and relationships. The more you can do to add value to these partnerships, the higher your chance of success when you make your ask. Put yourself in the shoes of the other person and determine what gaps exist and how you can be a solution.
Build relationships
Ask yourself, do I have someone within this organization who is willing to go to bat for me? Be intentional about building strong relationships and find someone who you can trust to advocate for you. Some of the most important conversations about your future happen when you aren't present. Having a senior leader advocate for you is like having an agent negotiating on your behalf.
Be authentic
Too often, women feel pressured to become somebody else when it comes to negotiation. As I share in my book, effective negotiation isn't a battle between wills, it's a conversation between people. Approach the negotiation as you would an important conversation. People respond better to consistency and you will be more comfortable with the ebb and flow if you are in your own comfort zone. Use your own strengths to your advantage instead of copying what you perceive to be as the most effective negotiating styles.
The greater good
Research has also revealed that women who negotiate on behalf of others are generally perceived in a positive manner. That's why it's particularly important for women to take a big picture approach when negotiating on their own behalf. Frame up the negotiation from the "we" perspective. How is what you are asking for going to benefit the organization as a whole? How have you contributed in ways that have added overall value? The more you can get into the head and heart of the other side, the better you can frame up the conversation as a win-win. Demonstrate that you understand their perspective, and aren't approaching this conversation from your own self-interest.
Why is negotiation so important for women? First, it's a small but important piece in closing the wage gap. The importance of negotiation, however, goes beyond just money. When women don't negotiate, they sacrifice more than just money. They sacrifice opportunity—for training, growth, leadership, recognition and promotions. It becomes a cycle, because in order to change the stereotypes and expectations about women negotiating, we must have women in leadership positions. This was a huge part of my motivation for writing my book—not just to inspire individuals to ask for what they want but to spark a greater conversation that leads to change.