OP-ED: Next Generation Diversity: Developing Tomorrow's Female Leaders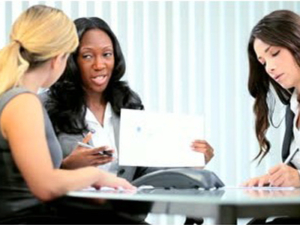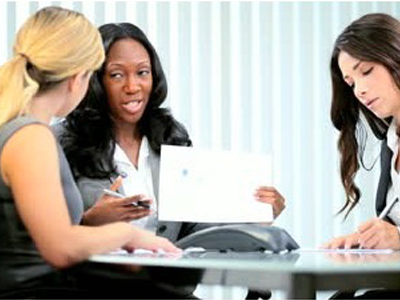 Contributed by Aoife Flood, based in Dublin, Ireland, Aoife is Senior Manager of the Global Diversity and Inclusion Programme Office at PricewaterhouseCoopers International Limited.
Saturday, 8 March, marks International Women's Day. As we celebrate the achievements of women in the workforce and beyond, my advice for leaders is don't limit your focus to the gender leadership gap.
We know that organisations the world over are currently challenged with a lack of women in leadership positions, and concerned with the competitive and financial toll this could mean for their organisation. However, to achieve sustainable change CEOs must be committed to driving parallel efforts which tackle enhanced leadership diversity in conjunction with systemic change efforts targeting their workforce from day one. Organisations need to be focused on developing talented junior women now for future leadership roles – because when talent rises to the top, everyone wins.
At PwC Diversity and Inclusion is a strategic priority. We recognise that diversity is fundamental to the success of our business strategy and with the sponsorship of our Global Chairman, Dennis Nally, we are working hard to get this right. But we also recognise that to do this PwC, like other organisations, must first understand how to attract, develop and retain female millennial talent.
We are passionate about this, so to mark International Women's Day this year we are launching the research based report Next Generation Diversity: Developing tomorrow's female leaders which focuses on the attraction, development and retention of the female millennial.
A New Era of Female Talent
Born between 1980 and 1995, female millennials make up a significant proportion of the current and future talent pool. Female millennials matter because they are more highly educated and are entering the workforce in larger numbers than any of their previous generations. The female millennial has likely outperformed her male counterparts at school and at university and is the most confident of any female generation before her. She considers opportunities for career progression the most attractive employer trait. When it comes to the female millennial we really are dealing with a new era of talent; both in terms of the make-up of the workforce she enters and the career mind-set with which she enters.
The female millennial sounds pretty amazing, right? But how will organisations lean in to this new era of talent so they are successful in capitalising on these stellar traits? The Next Generation Diversity report shares six key themes that matter to the female millennial and positions the difficult questions that employers need to be cognisant of when it comes to this significant cohort of talent.
Female Millennial Demand for Global Careers
Let me delve a little deeper into one of the themes: 'Global Careers'. I choose this theme because I am a millennial woman who was lucky enough to undertake an international assignment to PwC's Boston office in 2006. This experience was life changing – throughout my 14 year career it is un-paralled as an experience in driving such an intense level of both personal and professional development. In essence, I know the impact an international assignment can have on a woman's career.
Millennials have a strong appetite for working abroad, with PwC research telling us 71% are keen to do so at some stage in their career. What's compelling – and critical for employers – is to realise that this is not a male phenomenon.
Female demand for mobility has never been higher – 69% of female millennials want to work outside their home country during their career. And, given international organisations are placing growing importance on the establishment of leadership teams and an employee base that are globally competent it is no surprise that 63% of women feel international experience is critical to further their careers.
So what's the catch? Well despite the number of female assignees doubling in the past decade, women currently make up a meagre 20% of international assignees. Catalyst research tells us that gaining international experience advances women's and men's career further and faster, yet the best and brightest female talent are overlooked for these opportunities compared to their male peers. This is because significant myths exist regarding mobility; such as the well-meant but ultimately incorrect assumption that woman don't want overseas assignments due to family considerations. Research tells us that this has led to significant bias in the selection process of international assignees.
To attract, retain and develop female millennials international employers must adopt a modern mobility approach that provides a diversity of mobility solutions and fosters a mobility culture that does not over-identify international assignments with male candidates.
It is vital that international employers respond to the relevant questions, such as:
What is your organisation doing to create a cadre of leaders with a global mindset?
How will you evolve your mobility strategy to meet the dual demands of an increasingly diverse talent pool and a rapidly changing work landscape?
What are you doing to make your international assignment programme inclusive to women? And how will this manifest itself in you international assignment programme structure and the selection of international assignees?
How will you make sure you always have a current picture of your mobile ready talent pipeline?
The Next Generation Diversity: Developing tomorrow's female leaders report also identifies that Diversity is front of mind for the female millennial, an employers' reputation matters, and the female millennial desires work life balance and flexibility combined with a strong feedback culture.
Visit www.pwc.com/IWD to download the report and access further resources for or about the female millennial.