Mapping Out a Strategy to Advance Your Career in Investment Management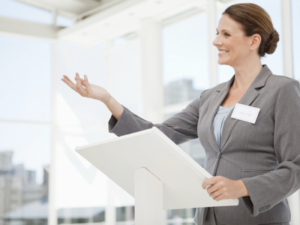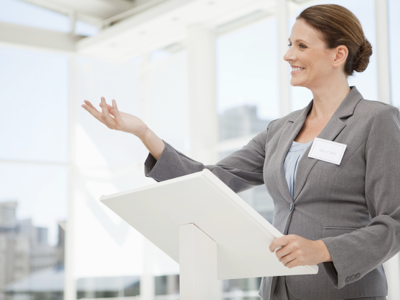 One hundred fifty women gathered on Tuesday night at the Princeton Club for The Glass Hammer's 3rd annual "Navigating, Negotiating and Building Your Strategic Network" event for women in investment management.
This year, the panel of senior women featured Debbie Hammalian, Chief Compliance Officer, ING U.S. Investment Management, Kerry Jordan, CFA, Director of Marketing and Chief Compliance Officer, Chicago Capital Management L.P., Lale Topcuoglu, Managing Director, Co-head of Global Investment Grade, Goldman Sachs Asset Management, Christina McCaughey, Managing Director, Futures and OTC Clearing Sales at State Street Global Exchange, Cynthia Steer, EVP Head of Manager Research and Investment Solutions at BNY Mellon.
Every woman on our panel took a very different route to arrive at where they are now in their careers. However, each of them undoubtedly shared the ability to get the job done, recognize new opportunities, and build stellar relationships. Whilst talking about how they navigated the early days of their careers, everyone discussed a pivotal moment in their careers that really mattered.
Cynthia Steer defined her first stretch assignment as a pivotal moment in her career. "My first boss put me on a lend-lease early in my career. He told me that 'I am going to lend you into a treasury job and then I am going to get you back out' and it was all about getting thrown into a hole and seeing how quickly you could do well."
For some, the path was more linear than others. Christina McCaughey recounted the unique way in which she entered into the financial services industry without an MBA by signing up for a university program in Germany that included an internship spot at an investment bank there that enabled her to begin her career in derivatives. She stated "sometimes you have a path in mind and you have to deviate from that, so be open to it. My advice is to not give up, stay focused and take the risk."
Kerry Jordan mentioned that her pivotal moment "was getting P&L responsibility," which many of the panelists agreed can be a career-enhancing element of any job.
Building relationships
All of the panelists discussed how just working hard alone is not enough to advance your career and that you must learn how to navigate within your organization to build relationships and make senior members aware of what you contribute to the company. Cynthia Fryer Steer shared that when she worked in the treasury department of her first bank job that she would send handwritten notes to the Vice Chairman of the bank about how the markets did each day. That clever idea created a relationship that was mutually beneficial and made a very senior person aware of her work and he certainly missed the notes on the days that she was off work.
Lale Topcuoglu then spoke of how she has modernized the hand-written note with an email update that "frames for people" what her team is doing. The use of technology to make her team's work visible to all levels of people in the company has helped Lale to build a strong rapport with people throughout the organization whom she may not have had direct access to and always provides a topic for conversation in the elevator.
Debbie Hammalian added that good communications with all team members really helped to build necessary trust in developing relationships at work.
"Commonalities come from the project you are working on to build a common thread…Really understand what your talent is that you bring to the group and that will be your thread that ties you to people you work with. I have found myself in that situation where I ask myself 'How do I bring this group together on this project to make it happen' and by doing that I can figure out what can I give them so they can give me something too."
Also discussed by the panel was the topic of finding the right mentors, sponsors and advocates.
Christina McCaughey acknowledged "there just weren't as many woman when I started" but stated the advice she has received from men and women along the way has been invaluable especially on pay and bonuses. She recounted a funny anecdote that concluded with the advice that "you have to go into that office and let them know what you expect."
Debbie Hammalian commented that she felt that the future for female mentors helping younger women looked bright "I think there is a lot of hope, my advice to you is to find a woman in the organization who you connect to as I am always flattered and give the time when someone asks me."
What got you here, won't get you there!
Cynthia Steer insightfully commented on how things are different now for the industry and for the women in it. "What applied to me, doesn't apply to you. Be humble, think about social networking, low inflation and a plan B. Have a different investment portfolio for what you think your own needs are."
She also added how you get sponsors has not changed. "Advocacy is won by hard work and making relationships. You need someone that is going to fight in the pits for you."
Kerry Jordan encouraging women to read everything they can get their hands on. She shared that working on the derivatives desk is a very competitive job and it is imperative to stay laser focused and "make sure you have faith in yourself and be confident in your abilities."
Lale Topcuoglu wisely noted the different stages in a person's career. "If you are just starting out then your priorities might be to best the know as much as you can which is more important than networking. As you move up to managing people and leading a business, you realize just like the book 'what got you here, won't get you there' and firms are run by humans so make sure you strike up a relationship with the upcoming leaders to let them know what you are doing."
Thank you to our panelists, audience and sponsors (Goldman Sachs, BNY Mellon and ING Investment Management) for another great event!
By Jewells Chambers and Nicki Gilmour