Thought Leaders: Ana Duarte McCarthy, Managing Director and Chief Diversity Officer, Citi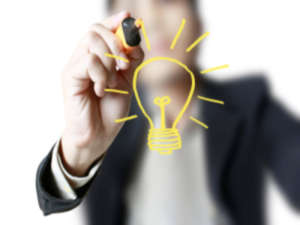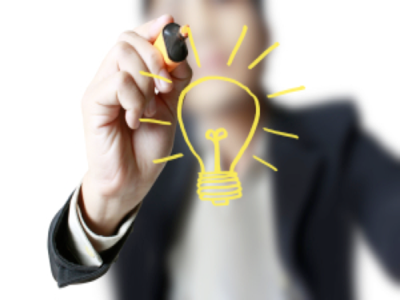 "It's important to remember that everyone can be inspired by your message," said Ana Duarte McCarthy, Managing Director and Chief Diversity Officer at Citi. Senior women, she added, can help effect change within their organization by seeing themselves as role models – for younger women and for younger men.
"As a female leader, it's not just the women you influence. It's also the men whose vision of leadership – that women are effective leaders – changes."Beginning the Diversity Journey
Duarte McCarthy has been with Citi since 1995, and one of her proudest achievements, she said, was being part of the work to bring employee resource networks to the company.
"We started working on this in the late '90s, developing best practices for positive workplace cultures and launched our first network in '97, the African American Heritage network. Now we have 54 networks in U.S., the UK, the Republic of Ireland, and Canada, and we are set to recognize eight more this fall."
"This is a legacy for Citi, and I feel really good about it. It builds our brand, it helps us attract employees, and it provides great leadership development."
Work/Life Challenges
"Financial services can be a challenging place. Beyond the changes that are going on across the industry and the current volatility of markets, for women, there is also what I call the 'competing curriculum.' Society hasn't always kept up with working women," she said.
"As a young working mom, I remember really feeling challenged – the schools want you there for the Valentine's breakfast or the Thanksgiving parade. It starts to feel like 'how are you getting things done?' Sometimes women don't feel like they have the support they need, when it comes to child care, elder care, and other responsibilities."
She added, "And I know many men are feeling the stress too!"
"People I know who don't have children are worried about how to figure it all out. But with the technology we have now, people have more flexibility. Where or when you work should not be a construct of how you move ahead in your career. Of course, in a client-focused environment like financial services, it's a little more difficult."
Advice for Professional Women
"I wish I had known, early in my career, not to try to do everything," Duarte McCarthy said. "Like a lot of people at Citi, I drive hard to get a lot done. But you need to establish core priorities. Be more deliberate and more targeted – rather than just being busy."
Young women should focus on building relationships, she said. "Research suggests that men are more strategic about how they grow their social capital – that they are more comfortable with transactional relationships. Women tend to build friendships," she explained. She added that she sees a huge change in how the workplace's youngest generation is networking. "My daughter has about 700 Facebook friends," she said with a laugh. "What does that mean for networking in the future?"
Duarte McCarthy said the industry has a lot of room to increase the number of women at the top – and, she said, the companies that manage to do so will attract and retain the best and brightest.
She explained, "Our industry has ongoing opportunities to build the reputations of senior women. Right now, many younger women look up and don't see a lot of representation. Before, they might have tried to blend in – but now, women are saying, 'the industry needs to shift for me to build my career here.'"
Hispanic Women in Financial Services
She recently sat on a panel for Citi's Hispanic network – and one issue the panel discussed was that many Hispanic professionals feel they become the representative for their entire culture. "We face the issue of being "the only one," she explained. "What do people know about our culture? Often, many people generalize about the Hispanic culture – we need to think about the cultural diversity of Mexico versus the Dominican Republic versus Peru."
"We don't know what people think about our culture – but we should not see that as an obstacle."
Additionally, she said, as the marketplace changes, Hispanic professionals are gaining a few advantages. "From a US market perspective, Hispanics are the fastest growing group in the US. It's important for companies to have that cultural knowledge. They are also recognizing that Hispanics are a growing body of talent when it comes to MBAs."
Additionally, she continued, "I think Hispanic women are in a great place because of the emerging markets. Being bilingual is a great asset. Your mobility is enhanced when you come with a multilingual capacity."
Diversity at Citi
Citi has several programs aimed at increasing diversity, but Duarte McCarthy is particularly excited about the Women's Leadership Development program, which was created with the UCLA Anderson School of Management. "It was launched in April of 2008 and we've run eight sessions with the ninth in November," she said.
Specifically for Hispanic women, she continued, the bank has partnered with organizations like Working Mother Media for its Multicultural Women's National Conference.
She explained, "The women who go through it learn a lot about themselves and how their culture threads into the workplace."
Citi also partners with Latina Style for its annual conference. It also hosts professional events through its Hispanic Heritage network.
This week The Glass Hammer is celebrating Hispanic professional women – each day this week we'll feature a profile of a Hispanic woman breaking the glass ceiling.
By Melissa J. Anderson (New York City)