Please view our latest planned events
Apr
27
Thu
2017
9th Annual Top Women on the Buyside Breakfast

@ The Harvard Club of New York
Apr 27 @ 7:30 am – 9:30 am
THIS EVENT IS NOW CLOSED TO APPLICATIONS AS IT IS AT FULL CAPACITY.  (If you are a sponsor nominee then please contact louise@theglasshammer.com directly)
Our popular invitation only peer breakfast for senior women in the industry convenes for the ninth time. Our panelists deftly discuss industry matters and represent different aspects of doing business in the markets. This event creates new and insightful dialogue for everyone in the room to participate in, and provides real business opportunities for participants.
To register your interest click here
Topics include:
What is the outlook for rest of 2017 and beyond? Is there a trend towards passive investing- what does this mean for the market? What is your view of where opportunities could be for active and passive products and strategies?
How will long/short equity funds fair in 2017 compared to 2016?
How will the industry meet the challenges of the current time and the potential issues of the near and middle term future?
Panelists include:
Barbara Reinhard, Managing Director, Senior Portfolio Manager & Head of Asset Allocation, Voya Investment Management
Donna Parisi, Partner, Global Co-Head of Finance and Global Co-Head of Financial Institutions Industry Initiative, Shearman and Sterling
Kathleen Kelley, Founder and CEO, Queen Anne's Gate Capital Management.
Shaiza Rizavi, Partner and Portfolio Manager, Gilder, Gagnon and Howe
Jitania Kandhari, Head of Macroeconomic Research, Emerging Markets, Morgan Stanley Investment Management
Moderator:  Amanda Tepper, CEO, Chestnut Advisory Group
 Proudly sponsored by: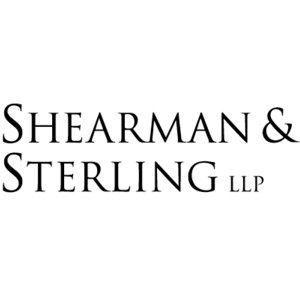 ---
Note: This event is by invitation only and is a business discussion for senior women in investment management- seats will be allocated per clear criteria.
Save
Save
Oct
18
Wed
2017
Theglasshammer.com 7th Annual Women in Technology Career event.

@ New York City
Join us for an exciting evening with an interactive panel of senior women who are equipped to answer questions around career navigation, network building, innovation and leadership for the 7th year running.
Navigating your career within a technology team is a nuanced task since there are so many different roles within a team, including making decisions regarding remaining an individual contributor or managing people and leading innovation. This career panel discusses how to leverage your network, make connections, develop skills and ultimately proactively manage your career in an exciting fast-paced area that is offering more opportunities than ever due to various developments in technology and the business needs that subsequently emerge.
Panel to be moderated by Avis Yates Rivers
Keynote by Lucy Sanders, President of NCWIT
Further details to be announced soon.
To register your interest, contact nicki@theglasshammer and write in the subject line "tech event".
Save