Theglasshammer.com helps individuals to build their career via advice, networking events and coaching.
Evolved Employer our sister company provides companies opportunities to develop organizationally so that pathways are built for women (and everyone else) to succeed. Visit www.evolvedemployer.com or our CONSULTING page.
Theglasshammer is brought to you by:
---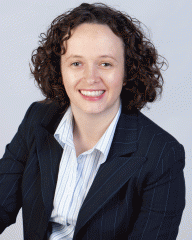 Nicki Gilmour
Founder and CEO, Evolved People Media LLC
CEO and Editor-in-Chief The Glass Hammer
CEO and Head of Consulting, Evolved Employer
Nicki Gilmour, a Belfast (Northern Ireland) native, is a dedicated workplace game changer with over fifteen years of experience in the media industry and almost nine years as a workplace diversity expert.
One of the original team assembled by Angus MacDonald at the Financial News in London in the late 90's, Nicki relocated to the US in 2004 to run The Financial News Group's online career sites (efinancialcareers.com and jobsinthemoney.com) as Managing Director. She was appointed to the Board aged 31. The newspaper and career sites were sold in 2006 and 2007 to Dice and the Wall Street Journal (Dow Jones) respectively.
Nicki founded Evolved People Media LLC in July 2007 with the flagship website theglasshammer.com to inform, inspire and empower women in the financial and professional services industry and in 2010 formally launched evolvedemployer.com an organizational development and change boutique consulting firm specializing in change and performance with a lens on diversity and inclusion issues.
Nicki has a BA Hons Business degree from the Manchester Metropolitan University in the UK and a graduate degree in business from La Universidad de Murcia in Spain which she undertook entirely in Spanish. Nicki graduated with a second Masters degree in May 2012 from Teachers College, Columbia University in the City of New York in Change Leadership and Organizational Psychology. Nicki resides in Brooklyn, Vermont and Spain and enjoys snowboarding, surfing, tennis and life long learning in her spare time.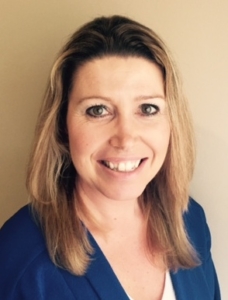 Louise Magrath
Product Manager, Head of Client Services & Head of Site Content.
Louise is based in London, UK and has 17 years experience in Sales, Operations and Business administration.
Having had versatile experience in varying senior roles across several industries including IT, Recruitment and Real Estate, Louise always sees the bigger picture and is passionate about going the extra mile for her clients.
Married with two children, Louise understands from personal experience the importance of a work-life fit for women. She realizes the importance of educating businesses around organizational change so that women and men are able to reach their maximum potential at work and at home.
Louise has a BA (Hons) degree in Business from the Manchester Metropolitan University in the UK and a graduate degree in Business Administration and Management from La Universidad de Murcia in Spain.  She is a fluent Spanish Speaker. In her spare time Louise frequently visits her home in Spain, spends quality time with her family and helps to run and manage a Tennis Coaching consultancy business www.itsallabouttennis.com with her husband.
---
We have a team of freelance writers around the world.
Pitch us here
You can follow us on Twitter,  or join our groups on Facebook and LinkedIn.
Theglasshammer.com is a woman-owned and LGBT-owned business. Support supplier diversity.
---
Site designed, developed and supported by WeAreTheCity
Save