Mentoring Professional Women at Work while Navigating Sexual Politics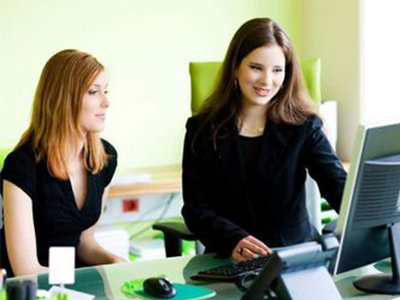 By Cindy Krischer Goodman
The number of male managers who are uncomfortable mentoring women has more than tripled in 2018, with one in six male managers now hesitant to mentor a woman, a recent survey by the LeanIn.Org and SurveyMonkey found.
The survey results, considered a backlash from the wave of sexual harassment allegations known as the #MeToo movement, have sparked #MentorHer, a new campaign by LeanIn.Org. Sheryl Sandberg, COO of Facebook and founder of the nonprofit LeanIn.Org is calling for male managers to commit to mentoring women as a crucial component for equality in the workplace.
"We are at a pivotal moment," Sandberg's LeanIn.Org has announced. The #MentorHer campaign comes as the world celebrates International Women's Day, a global celebration in March to celebrate the achievements of women. This year's theme is a call to press forward and progress gender parity, a message Sandberg's campaign embraces.
So far, Sandberg's #MentorHer campaign has the backing of more than 38 prominent leaders and CEOs, including Disney's Bob Iger, General Motors' Mary Barra and Netflix's Reed Hastings, who have committed to mentor women within their organizations.
The #MentorHer campaign is call to action to keep progress moving forward in advancing women to leadership positions. In a study on men who mentor women , The Harvard Business Review found receiving mentorship from senior males can increase compensation and career progress satisfaction for women, particularly for those working in male-dominated industries.
Why is Mentoring Important?
Maria Bailey, CEO of BSM Media, a 20-year-old social media and marketing firm, received mentoring from a half dozen male business leaders during her career. The mentoring, she said, helped her rise within the corporate environment of large public companies, and later succeed as a business owner.
"The best mentorships are based on shared values and professional chemistry," Bailey said,
"Some men may be afraid now, but that will weed out people whose intention is not as strong in creating a mutually beneficial mentoring relationship. If a man really wants to help a woman grow her business or grow in her career, he will do that because great leaders are fearless leaders."
Business executive Erin Knight, founder of a LeanIn Circle in Miami, said mentoring programs formed by corporations embolden female employees to become leaders but need protocols in place to encourage participation for both the mentor and the mentored. She comments, "I believe this will allow men to feel more comfortable participating." At the same time, she said, "Women should continue to conduct themselves in a professional manner and seek the support of both males and females who share the same degree of integrity and professionalism."
LeanIn.Org's new survey findings on male hesitation to mentor females come as women already are underrepresented in most organizations, especially at senior levels. If fewer men mentor women, fewer women will rise to leadership, according to the organization's findings.
On its website, LeanIn suggests men find at least one woman to mentor. Once identified, the organization advises the mentor to take give women specific input on the skills they need to build, give women skills-based feedback to improve their performances, put women's names forward for stretch assignments, advocate for and open doors for women, and include women in opportunities to build valuable relationships.
Mentoring is on the Rise
Corporate mentoring is on the rise with about 71 percent of Fortune 500 companies offer mentoring programs to their employees, according to a study of workplace mentoring programs by Chronus, provider of talent and career development software. The study found the mentoring programs led to salary grade changes, higher retention rates and more promotions for the mentee and the mentor.
The benefits of mentoring are clear but evidence documented over the last ten years suggests sponsorship can be even more important because it entails people advocating for you as well as offering advice. Workplace experts consistently find mentorship and sponsorship play a key role in promotions and raises, stretch assignments and flexibility.
Unfortunately, women are 54% less likely to have a sponsor and 24% less likely to get advice from senior leaders, according to Lean In research.
The nonprofit has concluded that we all benefit when a colleague shows us the ropes and sponsors us for new opportunities; particularly when they're more senior, as men often are.
What Stops Men from Mentoring Women?
The 2018 Lean In survey found half of male managers are "uncomfortable" working alone with a woman. According to a story we wrote in theglasshammer.com in 2013, the Center for Talent Innovation report named The Sponsor Effect, states that "senior men shy away from mentoring or sponsoring junior women because of assumptions about what that relationship entails. "
In a Harvard Business Review blog post, Sylvia Ann Hewlett, founding president and CEO of the Center for Talent Innovation, writes, "However, fear of being even suspected of an illicit sexual liaison causes 64 percent of senior men to pull back from one-on-one contact with junior women; conversely, for the same reason, 50 percent of junior women are hesitant to have one-on-one contact with senior men."
How Can We Help Men Get Involved?
Adam Grant, an organizational psychologist, Wharton professor and business book author, has a few ideas. In his LinkedIn article titled Men Are Afraid to Mentor Women, Grant said men should hold themselves (and each other) accountable for parity, such as including women in meal outings. He also suggests men avoid running from discomfort and talk to women about what makes them comfortable or uncomfortable. Lastly, he advises men to mentor women in small groups if they are terrified of one-on-one.
Richard Outram, CEO of Financial Acumen, a financial consulting and leadership development firm, said he has and will continue to mentor women. Outram, a former executive at Burger King Corp, Sunglass Hut International, PRC LLC and PricewaterhouseCoopers, believes men who understand the value of the male/female mentoring relationships will continue as well. He states, "It's eye-opening at times to put yourself in a female's shoes. Women and men are wired in different ways and we can learn from each other."
Outram said while some men may be reluctant in the wake of the #MeToo movement, more corporations are making diversity a priority and comments,
"A lot of companies are putting structure and accountability around mentorships to ensure they continue to happen," He continues, "I won't say it's critical for a female to have a male mentor to get to the C-suite. There are female superstars who have made it on their own. But there are a ton of egos in the workplace, so you want a mentor who will help you through the challenges and do it with the right mindset."