Bonus Banked? What's Next?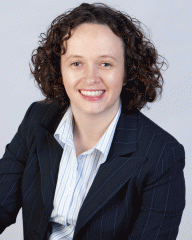 By Nicki Gilmour, Executive Coach and Organizational Psychologist
Bonus season is over for another year and so the should I stay or should I go question could loom again for you?
Chances are, if you work in banking and financial services, you stayed put until this payday. But, with a year ahead, its a good time to look at what makes you happy at your job, beyond the money.
If the bonus was good, this can make you stay for a little while longer even if you know you need something different. Money is always a factor, but look at culture, growth opportunities and ultimately the job you want to actually do.
Dream a little, scribble and journal- what do you want more of? What do you want less of? Just what would the ideal job look like for you? What are the other lifestyle based factors that you want to have more of? More travel? Less travel? Less of a commute? Picasso, it is your picture, don't forget that!
Good luck!