Mover & Shaker: Irina Hossu, Vice President Finance, Corporate Payments, WEX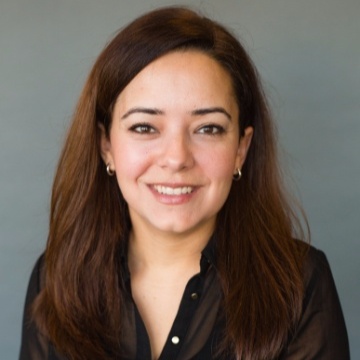 By Cathie Ericson
Trust yourself and your gut, says WEX' Irina Hossu.
"It's ok to make mistakes, but you have to realize that a failure is only a failure if you don't learn from it," she says, adding that she realizes she has been overly hard on herself at different phases in her career.
"You tend to work to a level where you are trying to be a perfectionist, but you'll learn more when you own your decisions and mistakes — correct them, learn from them and move on. If you're not making any mistakes, you're probably not working hard enough."
She takes to heart the words of Richard Branson, who once said, "If somebody offers you an amazing opportunity but you are not sure you can do it, say yes – then learn how to do it later." She says that's the one piece of advice she would give: To take chances on yourself because if someone offers you this perfect experience, it's because they see something in you, even if you don't yet see it yourself.
A Realization of the Many Facets Her Career Path Offered
Hossu says that in her 20s, her answer to what career path she wanted to pursue would have been anything but finance and accounting, but that's only because at the time she didn't understand the many facets of that industry.
She started in the technology and services department of Xerox straight out of university, which she says set the trajectory for her career. She spent nine years there in six different roles that gave her ample opportunity to see all sides of the business. Although they were all under the finance umbrella, the diverse functions included promotions, product launches, sales finance, customer-facing tasks, negotiations and legal write-ups, culminating in owning her own P&L.
She followed that with a stint at a multinational beer company and then went to consumer packaged goods, where she spent five years in the professional hair and cosmetics industry. While she was responsible for finance, she also oversaw human resources, legal and supply chain. "I learned so much on the HR side, including understanding the ambiguities you will experience when managing people, which has helped me be able to look at issues and problems through a different lens and made me a better leader."
While she was there, the company was acquired by Revlon, and she says that her greatest professional achievement was integrating the teams. "There was a genuine respect and camaraderie among the team, coupled with strong skill sets," Hossu says. "Teams are only as strong as the weakest link, and each member went out of their way to support the others."
It also helped her learn the valuable lesson to always hire people with different skill sets than hers, and let them run, with the outcome of a smart, cohesive team. "Along the way it has quickly become clear how important it is to have a loose general knowledge of all facets of the business, but realize that you don't have to be the expert at everything – that the best ideas come from collaboration."
Fifteen months ago, she joined WEX and the corporate payments industry, where she is currently focused on the travel segment and recent consolidation of key customers. She sees one important emerging trend as the need to differentiate their technology against key competitors, including looking at blockchain and how WEX can be first to market to utilize that new technology and better support customers.
While there is currently indication of competitive pressure across product offerings, pricing and technology, she feels confident that WEX will continue to hold onto its historical success as the first to offer emerging payment technologies, even as other organizations see their successes and emulate their learnings. "We have to remain nimble and listen to customers to make sure we're offering what they want," she says.
Believing in Yourself
In many ways, Hossu believes that women tend to be their own worst critics, both at work and home as they try to manage work/life balance.
"We need to do a better job of asking for help when we need it and giving ourselves a break," she says. That realization came to her starkly when one leader with whom she was working made an off-the-cuff remark that he typically likes to employ women because he had recognized that they traditionally feel they have more to prove and will work harder.
She believes that increased pressure on women to be able to manage it all can sometimes be a detriment to their careers. However, Hossu believes that the current social/political climate, including the MeToo movement, will help shift focus and appreciation for the value women bring.
To help create bonds among other women at WEX, she participates in an informal quarterly Women of WEX group that meets for dinner and networking to bounce ideas off each other. In prior organizations, she has benefited from various courses directed at women in leadership.
"Female leadership tends to be different than male, as women are traditionally more emotional leaders," which she defines as the benefit of understanding the ability to see situations as "gray," rather than just black and white. "Women must learn how to use that skill set to their advantage," she says.
In her own life, Hossu is currently focused on her family, as she and her husband welcomed their first child in October. "I spent the majority of my adult life focusing on my career, but to become a mom has completed me and given me a new perspective on what's important, which will make me a better professional as well," she says.
Even with a baby, Hossu believes that travel is still vital. Part of it is her heritage:
Her husband is Australian and she is Romanian/Canadian, and they met on a small island in Thailand. "We hope to instill in our son the importance of embracing other societies and learning to communicate with people who don't look like you. Having a simple conversation in a culture you're not familiar with can offer a very powerful lesson you can bring back."