Becoming a High Performer – Stress Recovery and Renewal Matters!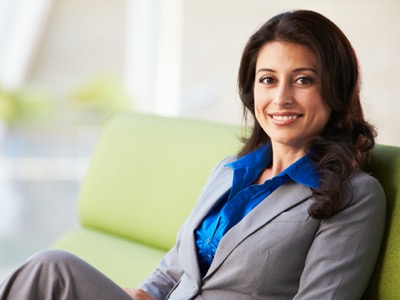 By Nicki Gilmour, Executive Coach and Organizational Psychologist
As ambitious, hard working women, we are often not satisfied about what we have achieved at work.
We often feel insecure about giving less than 150% at work for fear of losing ground. And, the truth is, most of us work in very competitive industries that require us to be present for long hours, to travel and to take on massive amounts of responsibility. Would we have it any other way? My guess is if you are reading the glasshammer.com, you are interested in hearing how to have more of everything and have it right now!
However, research shows that sustainable high performance requires the executive to harness stress adequately with the right amount of pace and rest for stress recovery. Doing what you love means being well enough to do it. You are human. No matter how good the set up is at the office and at home, chances are you are a little stressed and a little exhausted. Throw kids in the mix and downtime to recover disappears further.
It is time to talk about that while growth is important in climbing the ladder and breaking the ceiling, renewal is even more important so that you can continue to high perform, learn and grow.
Staying well physically and mentally is now something more and more companies are paying attention to. Executives who understand their own sustainability are more likely to avoid burnout and have better longevity in their careers.
Stress also affects how you show up as a team member, manager or leader. Behaviorally, when under stress, most of us have shortcomings from being snappy, to avoidance of issues that need to be addressed. When you do not realize the stress, as it becomes normalized, then you equally might accept your less than optimal behaviors as normal too.
We have developed a group coaching program for high performing talent, and "insecure overachievers" that creates awareness of how stress is effecting your performance and ultimately hindering your development as an executive. By understanding your own neuroscience and your actual data you can understand how to make real change for your mental and physical health.
We are running a virtual cohort where people are matched in pods to work on sustainable high performance.
If you are "high performing talent" and likely to make Managing Director in the next 12 months then this group could be for you.
There is a cost for the 5 month program and it includes psychometric tests, individual and group coaching.
Write to nicki@evolvedpeople.com if you are interested in being considered for this cohort or to schedule a call to discuss this program for your company.