Getting What You Want in 2018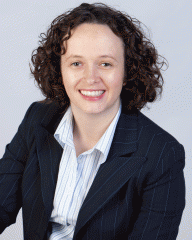 By Nicki Gilmour, Executive Coach and Organizational Psychologist
Happy New Year!
Most of us have new resolutions and all of them will rely on a behaviorial change in their essence, as they require action. If you have figured out what you want (and what you don't want) and have named this as a future state, then congratulations, the first part is done. But, now the goals are on paper, will you behaviorally do what you need to do to really achieve them?
The good news is that you are in charge of your choices.
The bad news is that your unconscious mind can totally hijack best laid plans by creating competing agendas. How does this show up? What saboteurs are lurking? What fears do you harbor that stop you from achieving your goals? Well, subtle behavioral conflict often happens and what you don't do to meet your goals is worth deeper examination.
Changing or leaving your job is a common example of where you may espouse that you want to change jobs but here you are two years later still in the same spot. Maybe you have been looking, maybe you have even sent out a few resumes, but my bet is that there is truly something within yourself stopping you from doing what you need to do to get what you want. This might look like logic on the surface, like you tell yourself you don't have time to network or you need more experience to apply. But, the interesting part of all of this is that in reality you are probably holding assumptions and beliefs that are stopping you from actioning your goals. Continuing with the "logic", the "no time" reason is usually about a fear, and this can be anything from fear of not getting the job, to fear of not performing in the job, to even just a baseline rejection issue as well as many things including fear of what the next workplace culture might be. Sticking with "the devil you know" comes up more than you can imagine for people. Many of my clients are amazing, talented, experienced executives – women and men from different industries and they are also very human. We are all a product of our past experiences and our cultural benchmarks that often scar us from the cradle to the grave with "the way it is."
Now, that is not to say that systemic factors are not at play, from biased hiring processes to saturation in your marketplace and turbulent external conditions. But, people get hired in up and down markets and it is the internal dialogue that you have with yourself that matters. Mindset work is key, as by understanding your own paradigms and mental models you can truly formulate practical strategies. I say this because I spent significant time in the past several years studying and researching why people fail to execute on their espoused plans from organization diversity plans to individuals who want things to change. The psychology of saying one thing and doing another is fascinating but we all do it to some extent and it happens because of cognitive dissonance or competing agendas propped up by deep implicit beliefs.
So, if you want to get to a different, better, future place than where you are now, please call me for an exploratory chat as we now have a full service sister coaching firm – Evolved People Coaching and we would be happy to find the right coach for you.
Here is to a great 2018!