Happy Thanksgiving Week!
Happy Thanksgiving week to our readers in the US and to our readers in the UK and elsewhere happy getting ready to sprint to wrap up the year.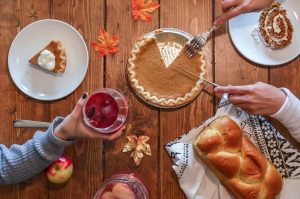 We are taking a publishing break this week but wanted to unveil our new sister company Evolved People Coaching.
Evolved People Coaching is a firm exclusively dedicated to executive coaching and we have coaches who are ready to work with women and men to help you formulate and execute on goals, change things and get the life you want inside and outside of work. We can coach in English , Spanish and French and all coaches are certified by Columbia University's highly respected program. Our coaches have experience being senior executives themselves and have attended top universities worldwide to ensure we work with you cognitively, emotionally and practically. So whether you are thinking of changing jobs, want to be promoted or want to have better relationships at work, we can help you find your answers
Check out the new website
We coach individuals and groups.
Thank you for reading theglasshammer and see you next week for more profiles and career articles and advice.
Best Wishes
theglasshammer team