5 Things that Make Becoming a Financial Advisor a Smart Choice for Women
By Nicki Gilmour, CEO theglasshammer.com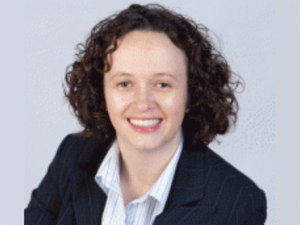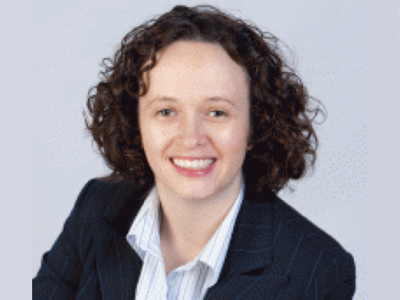 Financial Advisory and the retail side of the financial services industry is not something that we have covered from a career perspective here at theglasshammer.com.
So, we thought it was time to have a look at this career and discuss its viability as it pertains to ambitious women looking to make a transition out of the institutional side of the business. Also, to dispel any misnomers around who works in this business and what is needed to succeed, we asked leading women to tell us more. As it turns out, women are between 15%-30% of the front line depending on the firm. The biggest headline is that you can have utmost flexibility which repeatedly is a theme we come across for modern people, both women and men who have outgrown the rigidity of being tied to a desk. We spoke to two women in two firms, Monica Guiseffi, Principal of Financial Advisor Inclusion and Diversity, Edward Jones and Marcia C. Tillotson, Managing Director of Investments and Portfolio Manager at Wells Fargo. They talked candidly about the job, concurring that it is the best kept secret. We gleaned these five insights to share with you.
#1 Make a Living Helping People
Think Financial Advisor, think Mother Teresa? Not the first job that comes to mind for the helping professional but in actuality being an FA is a great way to help people reach goals and access information around decisions that will affect them in later life.
Monica Guiseffi, Principal at Edward Jones states, "This can be a very honorable job as it is really about serving clients a high level and it feels great to help people."
What is the secret of success in this industry? It is about who you surround yourself with and whose behaviors you model. Monica suggests finding a great mentor and she comments,
"Finding the right mentor is crucial and you will know when you have the right one in place as they can help you with situations that they are seasoned in. Also, authenticity is important and you do not have to build your business the way others have done in the past. "
Marcia C. Tillotson at Wells Fargo also believes that it is about finding the right people to look to for inspiration. She states,
"Find an FA that you admire… One whose business is run like you want to run yours and ask to be a part of their team."
When asked what it takes to succeed, Marcia suggests that it is also what is inside you that matters and she believes having the right values is key. She defines it as
"A passion to help people, a wicked work ethic, a working moral compass, and patience," and her personal response to becoming a Financial Advisor is "The opportunity to help families achieve their financial goals, have a flexible work schedule, be fulfilled in your career, and be fairly compensated. Through the years, I have known a lot of clients unhappy with their career choice. But there is not one job in the world I would trade being an FA for- not one!
#2 Pay Equity Is High in This Field
Marcia Tillotson from Wells Fargo talks more about why she thinks Financial Advisory is such a good fit for women to consider as a career. She comments on the pay equity that has been in place in the industry which isn't always as transparent in other areas of the financial industry. She states,
"I knew when I became an advisor 30 years ago, I would be paid the same to buy 100 shares of a certain stock for my client as the male FAs at the desks on either side of me. There weren't many careers with that kind of pay equity in 1987–and frankly, still isn't."
#3 The Flexibility
Marcia from Wells Fargo states,
"The entrepreneurial nature of being a Financial Advisor, allows much flexibility with work schedules, which is a great benefit for working Moms (and Dads)."
Monica agrees that the great thing about this career is that you can "write your own ticket at your own pace."
#4 Close the Investment Gap
Financial Advisors can help close the investment gap which is not only present due to the pay gap but also to education, culture and patterns of how women invest and continue to invest. Wells Fargo recently did a very interesting study on investing from a millennial perspective with headline results that includes 82% millennial men surveyed stating they are the sole deciders of the household finances. So, how can Financial Advisors, specifically female advisors help close the investment gap?
Monica from Edward Jones states,
"FAs of any gender can help close the investment gap by emphasizing the importance of diversification (equity, fixed income, and cash).  Women, nationwide, tend to hold more cash.  The best thing we can do for our clientele is to lengthen their time horizon, the expectations on their portfolio from near-term to longer-term.  Inspire confidence to move a portion of their cash into higher yielding investments that have out-performed inflation.  Allowing our Women clients to remain too heavily in cash is essentially allowing them to lose purchasing power against rising inflation.  Their standard of living will digress.  It is the responsibility of all Financial Advisors to address this issue of correct portfolio diversification."
#5 Changing the Face of the Industry via Engaging Men to Mentor New FA's
Monica comments "Organizations need to be magnetic in order to attract and retain great talent, especially women. We have a new women's network called WINGS that provides mentorship to our female advisors as we believe engaging male advisors as well as senior women is key in supporting the women FA's who work at Edward Jones"
Wells Fargo's Tillotson agrees mentoring men and women is a way to engage everybody in the conversation and develop the pathways for future diversity. She states,
"Be a mentor. Wells Fargo Advisors has begun this approach pairing associate Financial Advisors with senior FAs and we are very excited about the possibilities and we like to talk about our business!" She urges you to do the same and continues,
"Share your career experience with young people, on college campuses, with your own children. This is a very cool career and no one knows it. I hope in my lifetime there are little girls that want to be a Financial Advisor when they grow up."