Opportunity to Nominate an Inspiring Woman to Be Profiled on the Glass Hammer
Do you know an inspiring woman from the Corporate world of Financial and Professional Services that you would like to nominate to have their career profiled on theglasshammer.com?
In the following Months we are celebrating Spotlight on Asia, Latina Leaders and Women in Technology.  Included below are examples of profiles previously published on theglasshammer
Voice of Experience: Stephanie Hui, head of the Merchant Banking Division in Asia Pacific Ex-Japan, Goldman Sachs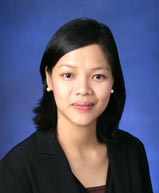 "Earlier in my career, I was more reserved about expressing my views," said Stephanie Hui, head of the Merchant Banking Division in Asia Pacific Ex-Japan at Goldman Sachs.
"But over time, I realized we are in the business of taking calculated risks and just keeping my head down to produce top quality work while hoping others would notice would not make me a leader.
Voice of Experience: IIka Vazquez, Advisory Partner, PwC US
"Bragging or self-promotion " has a bad rap, but according to PwC US's Ilka Vázquez, it shouldn't when done right. "I think it's ok to brag a little about your impact and what you're bringing to the table," she says.
"We assume someone is noticing our great work and will reward us, but the reality is that you can speed up the process if you talk about your success to people who are influential. Your elevator speech gets better the more you give it and can help you establish a personal brand."
Move and Shaker: Ciara Quinlan, Head of Electronic Principal Trading FX, Rates & Credit, UBS
Few would call banking a "flexible" career, but UBS' Ciara Quinlan has found the secret to success in balancing work with family life.
"When it comes to being a great mum and achieving my career goals in parallel, I'm a believer in having it all," she says. "I took off the time I wanted when I had my son four years ago, and initially came back part time while managing to roll out a major project and advance my career at the same time."
This is a fantastic opportunity and If you know of a woman you would like to nominate then please put the nomination forward to louise@theglasshammer.com by the following dates.  We will let you now as soon as possible if your nomination has been successful.
Spotlight on Asia: August 2
Latina Leaders: August 10
Women in Technology: September 1