Voice of Experience: Saralyn Cohen, Pro Bono Counsel and Global Director, Shearman & Sterling
 By Cathie Ericson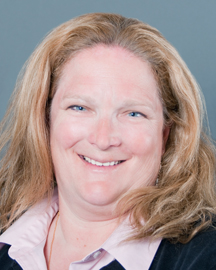 One of the keys to career success, according to Saralyn Cohen? Having an open mind about where you're working. "You never know where you will end up – so take chances and be open-minded when opportunities present themselves," she says. "A law degree can open multiple doors – so don't sell yourself short. Take a chance and say 'I would love to learn that.' Don't get too narrow, especially early on in your career."
Tracing Her Successful Path One Step at A Time
Reflecting on her own route, it's easy for Cohen to see how each step she took built upon the previous one, eventually leading to her current position, which she has held since 1999. She says that if you had told her in law school this is where she would end up, she never would have believed it. "It's too good to be true," she says.
Her dreams of being a lawyer began in middle school as did her passion for thoroughbred horse racing. She had intended to combine the two – forgoing the on-campus interviews during law school to pursue firms that practiced in her niche, typically in southern states. That's why she and her adviser were shocked when a job was posted looking for someone for a thoroughbred racing law practice in a New York firm.
She got the job and spent several years there – able to practice in her niche, but since racing wasn't a full time specialty, she was also exposed to other disciples, such as reinsurance and litigation. That led to a job with a medium-size firm where she was hired in the reinsurance practice, working her way up to junior partner.
While at the firm, she and two other associates formed a pro bono committee as a way to professionalize the pro bono practice, and upon her return from maternity leave, Cohen learned of a job availability for the pro bono position at Shearman. "I feel very fortunate to be working at a place I love and doing meaningful work I love," she says.
Advancing the Specialty
Cohen was the only practitioner in the firm of this relatively new, unique practice and had few people to bounce ideas off of. She soon learned that was the case at most firms, and with fellow practitioners, helped formalize the discipline in the industry, forming the Association of Pro Bono Counsel (APBCo). Ten years later they have 200 members globally and benefit from the opportunity to collaborate with counterparts at other firms.
"We are doing everything we can to try to narrow the justice gap," she says.
One current topic of great interest is immigration law, helping immigrants know their rights and obtain representation and guidance. As a federal law, it invites collaboration as the issues and the filings are the same in all states. Another new and upcoming field is social ventures, including figuring out sustainability and access to clean water and solar energy and how this discipline can benefit from pro bono.
Industry wide, they also have to counteract the image of pro bono law as "a mommy job," which she finds slightly offensive as external contacts picture her and her counterparts flitting about the community looking for work or attending galas.
"It's not an issue within my firm as they understand and value what I do, but one of APBCo's goals is to underscore throughout the industry that it is a legitimate practice area," she says, adding that she and her counterparts in the law firm pro bono industry space have the responsibility not to undervalue their work. "We add value in our firm and within the legal profession, and we work hard to do that; it's not a frivolous job."
On a broader scale, she hopes women continue to act as role models for more junior women. "It's vital to have access to mentors and those who can guide you from the standpoint of being a woman lawyer," she says, noting how grateful she is for how much Shearman is doing to advance the cause.
With a "wonderful husband and two teens," she appreciates that her job allows her to inspire her kids that everyone can use their skills to address a need in the community. "You don't wait around for someone to tell you what to do. Take action and get involved – if everyone does a little something, a lot can get done."
Save