To work with M&A: Young Women Lawyers May Be Missing Out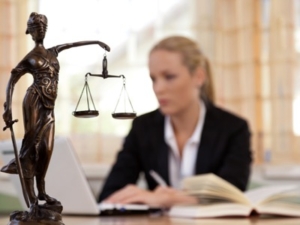 By Aimee Hansen
Women lawyers are underrepresented in M&A primarily because they are less likely to enter and stay in the field. But some M&A women partner lawyers wonder if young lawyers know what they are missing.
The gender gap in M&A
A study of more than 17,500 lawyers at 25 law firms nationwide found that women held 48 percent of first and second year associate positions (corporate: 43 percent, M&A: 40 percent) but only 18 percent of senior equity partner positions (corporate: 16 percent, M&A: 15 percent).
While a glaring gap in women between the associate level and equity partner level exists across law, the distinguishing M&A gap is at entry level. Female enrollment in M&A courses (37%) was also noticeably below enrollment overall (45%), showing that law students are disinclined to enter, and/or discouraged from entering, the lucrative practice of M&A.
The survey's authors speculate that perceptions about M&A keep women out, such as being testosterone-fueled, more demanding, and not family-friendly.
Being a woman in M&A
Clare O'Brien, Partner at Shearman & Sterling, entered M&A as a third year associate only because the firm had a mandatory rotation policy back then.
"I actually didn't really want to go to M&A because it had a reputation of being very 'male' …" says O'Brien. "That's a cautionary tale, in the sense that if I'd had my druthers, I wouldn't have chosen to rotate to the M&A team, but I was really glad that I did."
M&A law is skewed male, and investment banks (with which M&A lawyers regularly interact) more so, but O'Brien says being a woman has not impeded her advancement.
"Nobody made me feel less competent or less able than any of my male colleagues. I got opportunities to do the same sort of work, the same level of responsibilities and the same exposure to clients as my male colleagues," O'Brien shares. "From my point of view, my preconceptions were not, as a general matter, actually born out in practice. Maybe I was lucky to work with the people I did, or maybe the preconceptions are a little bit unfair."
Here are some of the rewarding aspects of M&A that you may not know about:
Being central to people and process
"I think it's one of the more interesting practice groups to be in, because in a transactional practice, M&A tends to be the hub, and so people who work on the M&A team are generally responsible for the transaction documents," says O'Brien, "which means we get to solicit and receive input from other practice groups and then incorporate that input into the transaction documents."
According to O'Brien, more exposure to the processes of client decision-making and multiple practices positions an M&A lawyer well if she or he decides to transition to an in-house or business position.
"You are more of a generalist than any other practice area," says O'Brien, "which, I think, makes you a better lawyer. And you generally have closer contact with the business people than people working in other practice areas."
Learning on an on-going basis
"We have a very cross-border practice, so, at least in my work, you get confronted with different legal regimes and questions that you don't know the answer to and have to find out, so you're constantly learning," says O'Brien. "That may be true of other practice areas, but my sense is that they are more jurisdiction-based than M&A."
This growth opportunity includes the latitude to learn about M&A as you enter the field. Among a recent panel of six senior M&A women lawyers at BC Law, few had either interest or experience in finance during underground or law school.
Having satisfying work flow
M&A lawyers report that it's gratifying to move through the finite deal-making process from beginning to end, and that a transaction-based practice offers a sense of completion.
"The work has a flow to it, which is satisfying in the sense that you get to work on a transaction, you get to understand at least some of what your client does, as well as the business that is the subject of the deal, you get to draft and negotiate the transaction documents, and get to a signing, and then a closing," says O'Brien. "Each signing and closing represents a milestone, and therefore an accomplishment."
In the panel, M&A lawyers also expressed that the hands-on immediacy of the work (as opposed to litigation on past damages) and tangibility make it rewarding.
Leveraging strategic and relationship-building skills
While M&A is more associated with masculinity, much of the skills required – collaboration, listening and consensus building – are more "stereotypically" feminine.
"I think you get to be a better listener, and to exercise diplomatic skills…What you're trying to do is to find solutions instead of erecting roadblocks," says O'Brien, "so you have to be creative and prepared to think outside of the box. You have to be able to listen to the other side's concerns, why they don't want to do what you want them to do, and then, where possible, find a compromise."
"You can't just pound the table and say 'it's my way or the highway' because that often won't work," says O'Brien, "and your client won't thank you for it because your client wants to get a deal done and wants somebody who can help it do that, rather than hinder that."
When it comes to the broader benefit of women in deal-making, a recent study of S&P 1500 companies found that organizations with a higher proportion of women on the board pay less for both acquisitions (15.4 percent less for each female director) and takeovers (7.6 percent less for each female director).
What about the schedule?
Flexibility is increasing in firms and much can be done remotely during the valleys of work, but peaks are both exciting and intense. When signing or closing a deal, being in the same room for extended hours with the client and the other side is often still necessary.
"What can be hard is the unpredictability of your schedule," says O'Brien. "If your client wants to do a deal and it happens they want to do it over the weekend, you have to do it over the weekend."
O'Brien emphasizes the importance of building up a support network you can rely on, and notes that M&A lawyers usually have the means to pay for that support. Also, finding flexibility, one senior M&A lawyer reports arranging her summers off with her kids.
"I think what you have to do is say OK, when I'm ready to have a family, I'm going to have a family," says O'Brien. "If you're waiting for the right time, there's never going to be the right time, so you have to go ahead and do it when it's right for you." O'Brien's own daughters are eleven and seventeen years old.
Is M&A for you?
Like any area of practice, M&A will not be for every women lawyer, but if you can get beyond the dissuading preconceptions, you may find yourself surprised.
"In my view, M&A is one of the most interesting, if not the most interesting practice area in corporate law, and the perceptions that women are less welcome, and are less successful, are overblown." says Shearman & Sterling's O'Brien. "If you decide that you want to pursue a corporate practice that is transactional, and if you're interested in being intellectually challenged and interacting with people on a constant basis, you should seriously consider becoming an M&A lawyer."