Voice of Experience: Barbra Bukovac, Partner, Vice Chairman, Mid-Central Region, PwC US
By Cathie Ericson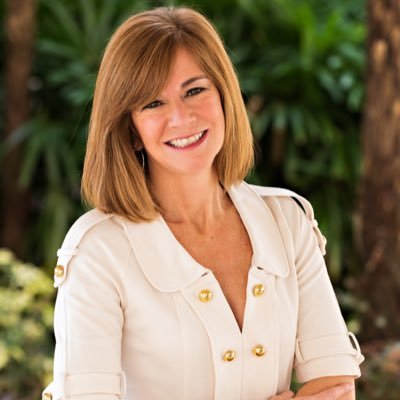 On most mornings, Barbra Bukovac is up before the sun. Running shoes tied, she's out the door knocking out a few miles before her day gets started–even when her weather app shows temperatures in the single digits during Chicago's winter months. "You have to get it in when you can," Bukovac says with a laugh. For Bukovac, her morning runs are usually an opportunity to think through the day ahead and organize her thoughts, from what she wants to accomplish to where her kids need to be and when. In fact, the new Vice Chairman of PwC's Mid-Central Region equates running to having a career.
Finding Success in Balance
"When you're out for a run, sometimes the best thing to do is to slow down for a bit and then speed up when you're ready," says Bukovac. "I think the same holds true in our professional lives as well. Sometimes we have to pull back and then accelerate forward when the time is right."
Bukovac's career with PwC began over 25 years ago as an auditor in Chicago where she supported PwC's international tax practice during their busy season, working with both U.S. companies expanding their international footprint and foreign companies doing business in the United States. But once she had her first daughter, she left the firm to work for a client, worried that she wouldn't be able to balance working at a professional services firm with her family.
"Looking back at that time in my life, I made a really big career decision without stopping to consider what might be possible at PwC. In fact, there were options, but I didn't ask. I just assumed," Bukovac said. Three years later, when her husband took a job requiring the family to move to Boston, Bukovac considered a potential return to the professional services industry and to her old firm.
But there were still many assumptions that she needed to overcome – mainly in figuring out how she would be able to balance client commitments while running a household and also having a working spouse. "When I returned to PwC as a senior tax manager, it was critical for me to have direct communication about my schedule with my teams, my clients and the partners for whom I worked," Bukovac said. What she found was that more people were understanding and supportive of her schedule as they had similar situations and could rely on her to get the work done.
The move would eventually pay off for Bukovac as a couple years later, she was named partner in the international tax group. After working as a PwC partner full-time for several years, she challenged her own assumptions again and asked her leaders for an 80 percent work schedule with Fridays off. "With two young daughters, it was important for me to be involved in their classrooms and connect with the other professional moms who were similarly choosing to take a day at home," Bukovac said.
Throughout the years, she has continued to appreciate the focus PwC places on flexibility, which she says is the reason she's been able to advance her career and be successful in her different roles, while still feeling positive about the balance she has achieved with her family.
A Passion for Mentoring Women
As proud as Bukovac was to become partner, she says her greatest professional achievement has been helping to promote other partners. She has sponsored five women on their path to partner, and she describes the feeling as "incomparable" to see their accomplishments and how far they've come.
In fact, she says that identifying a role model and mentor was one of the defining moments of her career, knowing she had superiors of whom she could ask questions. While it's important for both men and women, she says it's even more critical for women, particularly as they work to achieve balance.
She has a particular interest in tempering the notion that women need to leave challenging positions in order to simultaneously fulfill work and family goals. "You don't have to opt out of promotions or the next step; women often assume they don't have the ability to achieve those higher roles, without ever asking," Bukovac says. She notes that at PwC, all partners and staff are encouraged to communicate both their personal and professional goals with their managers and staff as there are many programs and policies in place to support individuals' choices both in and out of the office.
"The roads we run all have twists and turns along the way. So do our careers. Sometimes it's best to slow down, and other times we need to speed up. It's important to remember that there isn't one right choice and having the right guidance along the way makes all the difference. I wouldn't be where I am today without the support of my mentors," Bukovac says.