Want to Win in the Fight For Female Talent? Urgent Change Needed!
Contributed by Aoife Flood. Based in Dublin, Ireland, Aoife is Senior Manager of the Global Diversity and Inclusion Programme at PricewaterhouseCoopers International Limited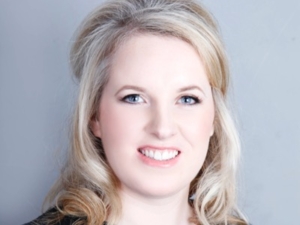 Around the world, the workplace gender gap is an area in need of immediate and serious attention and at PwC we believe that we must, and can, drive change more quickly.
The good news is we're seeing a tidal wave of organisations across the world inject greater urgency into their efforts to tackle gender imbalances, in fact 87% of CEOs globally told us they are actively focused on talent diversity and inclusion. The bad news is we are still decades away from achieving gender parity in the corporate world, and in most countries in the world women still remain underrepresented at every level in the corporate pipeline.
One lever that organisations across the world can leverage to incite more rapid change is their attraction and selection efforts. To create energy and debate in this area I had the privilege of leading a ground-breaking global research study focused on gender inclusive recruitment. And I'm very excited to share that we released the results of this research in PwC's Winning the fight for female talent report in honour of International Women's Day.
Female hires in hot demand
The report makes one thing clear, explicit hiring targets have emerged as a core driver of change, in fact 78% of large organisations told us they are actively seeking to hire more women – especially into more experienced and senior level positions. As organisations fight to attract female talent – particularly at levels and in sectors where they're currently underrepresented – we're now seeing competition for female talent escalate to a whole new level.
Yet, 30% of women globally said they feel employers are too biased in favour of men when it comes to attracting talent, compared with 13% of men. This is a number that has been on the rise when we consider specifically women from the millennial generation; 16% of female millennials felt this way in 2011, 25% in 2015 and 28% feel this way today.
There is also a clear mismatch between the views of women and employers regarding the barriers limiting greater levels of female recruitment. Of the top five barriers employers identify, four explicitly point to external factors, such as the lack of a sufficient candidate pool (37%) and our industry sector not being viewed as attractive by women (24%). While of the top five barriers identified by women, four explicitly point to internal systemic challenges within employer attraction and selection activities and processes. For example, the impact of gender stereotypes in the recruitment process (45%) and concerns over cost and impact of maternity leave (42%).
Focus on gender inclusive recruitment is critical
Simply focusing on hiring more women, will not be sufficient. Yes, organisations will need to get really good at knowing where to find and how to attract female talent, but that's not all. They also need to look inside, and transform the objectivity of their own recruitment and selection process and activities if they are to succeed in fostering fair and equal recruitment. And female talent today have their finger firmly on the diversity pulse, 56% of women – rising to 63% for women who are starting out on their careers – said they look to see if an organisation has made progress on diversity when deciding whether or not to work for them. Furthermore, when deciding to accept their most recent position, 61% of women looked at the diversity of the employers leadership team and 67% explored if the employer had positive role models they felt where similar to themselves.
Opportunities for career progression – yes please
Opportunities for career progression, competitive pay, and a culture of flexibility and work-life balance come out as the three most attractive employer traits for men and women overall. Women starting their careers, and female millennials (born 1980-1995) rank opportunities for career progression as their most attractive employer trait. While women with career experience who have recently changed jobs say a lack of opportunities for career progression is the top reason they left their former employer.
Traditional stereotypes associated with gender or life stage, for example, the over association of career ambition with men, and flexibility and work-life balance demands with women, specifically mothers, are well and truly out of date. To be a magnet to the modern talent pool, organisations must equip themselves to offer opportunities for career progression, a culture of flexibility, and competitive pay as workforce-wide realities for all their talent. And to attract the best and brightest male and female talent, they must also make these an integral part of their talent brands and talent systems.
In today's highly competitive job market, it is incumbent on every organisation to revisit its policies and processes to make sure they are meeting the needs of the modern workforce, in particular the woman of today who is truly a trailblazer. Women today are looking for much more from their careers than previous generations – and organisations need to keep up if they are to secure the talent they need to grow their business.
We invite you to find out more by visiting www.pwc.com/femaletalent.