Mover and Shaker: Susan Nicholson, Director of Product and Marketing, WEX Australia
 By Cathie Ericson
Susan Nicholson says she always assumed that her degree coupled with hard work would equal success. "Those elements are your ticket to play, but hard work is not enough," she found.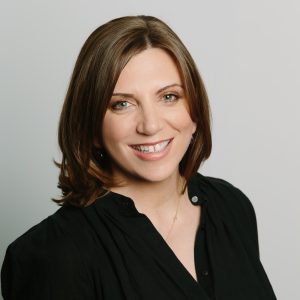 In addition, she says, "You have to demonstrate mastery, but also align yourself to deliver on key outcomes and be a well-rounded leader. If you don't work well with others, your ability to move up in the organization is hampered."
She herself has found that a key to success is always delivering on what she has promised, which creates trust and respect in your network.
Growing Her Career and Her Team
After earning her graduate degree, she got her start in the buying office for Myer department stores (at the time part of the Coles Myer/WESFARMERS retail group). Over a 13 year career at WESFARMERS, Nicholson worked across their business units from department stores to supermarkets and then focusing much of her time on getting the organization to unlock the insights from their rich data through POS, scheme, shareholder and loyalty programs. She participated in the launch of a Coles Supermarket scheme card they worked on with GE, and after that worked with GE for five years, before joining
WEX
four years ago where she is currently in the role of Director of Product & Marketing for the Asia Pacific region.
Seeking to emulate the qualities of leaders she has admired over the years, Nicholson says the professional achievement she is most proud of so far is her growth as a leader. She particularly appreciates any chance to instill confidence in women who haven't yet developed it. "I love to empower them to understand their potential to have a great career," she says. "When you see your team grow and their accomplishments be recognized it is a commendation of your own role."
"I've been able to build a diverse, highly accountable team. While the skills of the team are very different, the values are shared. That's one of the reasons we all enjoy continuing to push, challenge and improve on what we are doing"

"The work we have been doing over the past couple of years in the innovation and digital space has created a great energy across the team and the broader business, and WEX Australia has earned recognition by being named one of the top 50 most innovative companies in Australia for 2016."
In terms of career advice, Nicholson would also encourage others to continue to keep their skill set current. "What are you doing to develop yourself? How are you externally focused? Do you understand your customer needs and pain points? What could be the disrupters to the way you do business?" she challenges.
Right now she is looking forward to an imminent fuel card program launch which will bring one of the missing ingredients they've been looking for in their existing product sets. "I am excited for the potential for that launch and a big focus on expanding in Asia, which will be a positive challenge for our team."

While she notes that mistakes will always happen, the most crucial component is how you deal with them; for example by exuding a calmness and having the ability to logically work out next steps to arrive at a solution. Your take away should be what you have learned from the experience and building on that.
"Seeing how someone mitigates failure is one of the most telling aspects of their character"

In addition she recommends always being ready to jump in to any project and give it your best. "If someone gives you an opportunity, put your hand up so that you can be involved in the newest and most interesting things, which is where you are bound to learn the most," she advises.
"In today's environment you need to create a culture and be a willing participant in a culture that isn't afraid of failure, brave enough to try something new and figuring out new paths for organizational growth. Working with companies such as WEX with the freedom to explore, build and grow is really important to me in terms of career satisfaction," she says.
That attitude has led Nicholson to be active in many groups, both internal and external. She was involved in the GE Women's Network and now at WEX has been active in the Women in Payments Australian Symposiums. WEX is one of the first sponsors of that group in Australia, which fosters a network for women in the payments industry.
WEX is currently planning its third sponsorship of the event, which has been a positive way to raise the company's profile, as well as leverage the network and introduce others to the fact that there is an exciting career path in payments.
WEX has a robust leadership program that has given her a lesson she is happy to bring home. "I want to make sure I am giving my two young children the time they need to watch them grow," she says, a life balance encouraged by WEX.
This holistic view has also inspired her to find time to squeeze in fitness and other pursuits. "I am happier and more productive when I achieve a healthy balance in all parts of my life."