Mover and Shaker: Kristin Manning, Equity Analyst at Voya Investment Management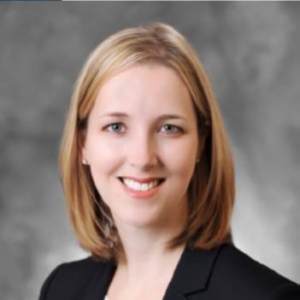 By Cathie Ericson
"It's crucial in this business to stay humble and truthful with yourself," says Kristin Manning, equity analyst at Voya Investment Management. Over the years she's seen much success, which she credits in part to being able to maintain a level clarity, especially during difficult times. "Recognizing when something has changed and avoiding compounding one bad decision with another is key," she says. "Learning from mistakes is a huge part of anyone's growth in this industry, including my own."
Building a Career by Capitalizing on Opportunities
Manning began her career in a rotational program with Strong Capital Management, with the ultimate goal to move to the investment department. When one of Strong's top portfolio managers had an opening for an administrative assistant, she applied, knowing he had a history of promoting his assistants. She took that leap of faith to get her foot in the door and within six months was promoted to an open analyst position.
In 2006 she joined ING (now Voya) as a financial analyst and progressed through several roles, ending as assistant portfolio manager of a midcap fund in 2012. At that time, she decided to relocate with her young family to be near her Midwest roots. She accepted a position as an analyst at Waddell and Reed in Kansas City, where she stayed until her former boss at Voya reached out and asked if she would consider returning to his team working remotely. She agreed, and is now a senior consumer analyst on Voya's growth team. She spends one week a month in New York City and the rest in a small Voya sales office in Kansas City – an arrangement that works very well for her as a working mother.
The industry continues to fascinate her, including the current interplay between technology and consumer industries. "When you think of retail and e-commerce, media and the emergence of online video options, or mobile ordering at restaurants, there's virtually no area of the consumer industry untouched by technology, which is exciting and challenging at the same time."
Relationships Contribute to Success
The professional achievement she is most proud of so far is a basic one: breaking into the industry at all, given that she had what she calls a relatively unremarkable background with no connections to the finance world. "I had to prove myself, and I am fortunate there were people at Strong who believed in me and gave me opportunities."
When she first started in the industry, she hoped her hard work would be rewarded and is proud to have worked in firms that reward professionals based on merit, rather than their ability to play politics.
Over the years, her career has been elevated through the relationships she has built, including one with the manager who ran the rotational program at Strong, who was instrumental in securing that first assistant position. "That was critical to my success," she notes, as was the assistance she received from her current manager Jeff Bianchi, who invited her back to Voya after relocating. .
In addition, she mentions role models such as Ann Miletti, now lead portfolio manager at Wells Capital (formerly Strong), who mentored Manning early in her investment career. Manning notes that Miletti also came to the investment industry from a non-traditional avenue, and has had great success in the industry, all while remaining down-to-earth and juggling the dual demands of career and family.
Finding the Balance
Manning acknowledges Voya's role in allowing her to succeed as both a professional and mother, mentioning the firm has always been supportive of women.. "It's paid off in terms of attracting and retaining top talent," she says.
Now the mom of two daughters, ages 2 and 5, she believes it's important to be a role model for them and the next generation of women. Manning loves to travel and has started introducing her girls to new places in order to expand their perspectives of the world, with recent trips to Germany and St. Lucia.