Mover and Shaker: Sara Donaldson, Vice President, Proxy Voting at Voya Investment Management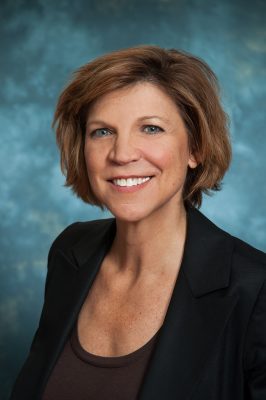 By Cathie Ericson
"That's not my job' is something I would never say," asserts Voya's Sara Donaldson. "If something needs to get done, with the support of the individual ultimately responsible for it, I will take responsibility for it to make sure it gets done."
Part of that value includes following up when needed. "It's ok to say you don't know something, but you should also work toward a resolution by asking questions and putting that knowledge to work," she says, a strategy much better than making something up or not following through with an answer.
Proud to be a Corporate Governance Professional
Donaldson began her career at a real estate advisory firm, overseeing investor relations, marketing and legal support and regulatory compliance. She became interested in equities and in 1997 accepted a position as a paralegal at a global equity advisory firm, believing that once she proved herself she could expand her responsibilities.
In that role, she oversaw U.S. compliance, mutual fund administration and global proxy voting. Some of the firm's institutional clients compelled the firm to take a more active oversight role in the companies in which they were investing. Chairing the global proxy committee, and working closely with the investment team and corporate governance committee during this time, prompted her interest in corporate governance. In 2014 she joined Voya to concentrate on that field.
"Voya Investment Management and the Voya mutual fund board are committed to voting proxies in our clients' best interest," she says. "One of the Voya mutual fund board members described my role as an advocate for our mutual fund shareholders, and I take great pride in that. I also take pride in representing Voya when I engage with the public companies in which we are invested."
Through her years in corporate governance, she has been impressed by the power that shareholders have to influence the companies in which they are invested. "I have become much more interested in how companies and shareholders address environmental, social and governance issues. It is fascinating that shareholders could materially influence how companies approach some of these issues," she says, noting such topics as the "old boy's network in the board room," CEO pay, environmental risk and others. "Additionally, investment advisers are looking at more than just financial statements; they are also considering these issues when evaluating companies."
Right now she is involved in transforming the proxy voting process she had inherited upon joining the division. Currently, they process and vote at more than 8,000 meetings annually. Historically, the analysis and all of the documentation for every meeting has been printed. In order to gain efficiencies, promote sustainability and reduce costs, they are moving to an electronic process.
Through her many years, she has built numerous skills, and one she recommends refining is public speaking. "When I give a presentation, I make sure I have rehearsed so I can interact with the audience rather than reading from a slide deck or paper," she says. "Having your talking points well prepared allows you to relax and perform better."
Networking Inside the Company and Industry
Donaldson participates in a few of the networking programs at Voya, but also finds great value in a group of women in corporate governance who meet at industry conferences. She considers the other members to be role models and appreciates the candid conversations they can have about similar issues they face when making decisions on how to vote on behalf of shareholders.
"Corporate governance is always evolving, so it is advantageous to have this network as a resource," she says.
She also believes in bolstering other women's talents. When she first joined the financial services industry, she saw that the layers of middle management were male dominated, as historically this had been true.
"Back then, I saw some of my female peers not being able to achieve the same level of success as men, even if they were equally qualified or more accomplished," she says, noting that women are making great strides but this is still the case in some areas of the financial services industry.
Enjoying Her New Desert Lifestyle
Donaldson moved to Arizona from San Francisco when she accepted her current position. As empty nesters with three grown children, she and her husband were excited to pack up their two dogs and move to Scottsdale to enjoy new adventures.
They have embraced the beautiful weather. As avid cyclists, they enjoy riding with local clubs. "I especially enjoy walking my dogs early in the morning and watching the sunrise and then enjoying the sunset while we eat outside," Donaldson says.