Voice of Experience: Jeewon Kim Serrato, Co-Head of the Global Privacy & Data Protection Group, Shearman & Sterling LLP
"You need to be true to yourself, especially as a woman in the tech industry," says Jeewon Kim Serrato. There aren't many women in cybersecurity so I know I stand out, but I also bring a different and valued perspective," she says. "I am comfortable in my own skin and have confidence in my skills and capabilities, and I advise others to embrace their differences rather than trying to be someone they are not."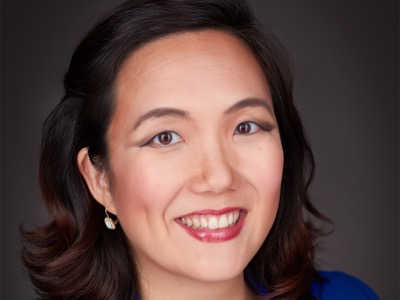 In her view, combining this approach with intellectual curiosity and the willingness to learn and think creatively to come up with solutions is what will allow professionals to succeed in the industry.
Building a Career in Data Privacy
After graduating from law school at UC Berkeley, Serrato's first job was in Washington, D.C., working on the Hill. That early experience where she was actually writing law gave her a whole different perspective, and as she says, molded her into the person she is today. "It was an incredible experience as a young lawyer to be in an environment where I truly realized that laws are made by people."
That work also exposed her to the issue which has been a constant throughout her career and in which she has become an expert: working to balance national security issues with data privacy.
After leaving the Hill, Serrato worked at a law firm, delving into the intersection of law and policy and privacy issues related to mass media and the digital world, and then served as a senior privacy executive at LexisNexis and as Chief Privacy Officer at Fannie Mae.
The wide range of experience she has had working in public policy, business and private practice gives her a unique perspective, one that she has now brought to Shearman & Sterling in the privacy and data protection practice.
There, she is excited to be building the privacy practice within the firm's cross-functional global network of lawyers. With offices in the United States, Canada, Latin America, Asia, the Middle East and Europe, they oversee myriad issues, from transactions and litigation to regulatory and compliance work.
"When I first joined Shearman, my vision was to develop a comprehensive, 360- degree practice. One of my priorities is to talk to our clients about their needs and help them respond when incidents break despite their best preparatory work."
Many clients are already reaching out on advisory and compliance issues — curious about how they can prepare for major changes to the European rules coming in 2018.
The most challenging issue she identifies in the privacy industry right now is rapidly evolving regulations. Their global clients are challenged by the desire to have a consistent policy, when even the definition of what is "personal" fluctuates via a patchwork of laws. Even companies that are based in the United States need to consider that it's likely their data is global, due to cloud storage or traveling employees.
Blending Professional and Personal Activities Helps Create Balance
Serrato knows it's necessary to focus on work/life balance by prioritizing how you spend your day. "It becomes more difficult as we rise to more senior levels because there are even more demands on our time. And as our work becomes more demanding, our personal life also becomes more complicated."
That's where she believes outsourcing can be helpful, whether you rely on your family for assistance or use an online app to help with your errands. "There are so many resources you can use that allow you to outsource tasks that are less important so you can focus on those that are."
Serrato is involved in a number of industry groups: two noteworthy ones are an appointment to sit on the Department of Homeland Security Data Privacy and Integrity Advisory Committee, and serving as a Dell Security Solutions Chief Information Security Officer Advisory board member.
Not only are these activities relevant to her work with clients, but Serrato sees other benefits to traveling and meeting with peers who are immersed in cybersecurity and data privacy issues. "We learn a lot from each other as we think through the laws and regulations that impact our clients, but these groups also serve as a platform to collectively determine best practices and industry standards to work towards," she says.
She also appreciates the networking opportunities available at Shearman, and in particular supports the WISER (Women's Initiative for Success, Excellence and Retention) associate-led group which encourages informal networking.
Though Serrato has enjoyed her time in D.C., she is looking forward to an upcoming transfer to San Francisco, for both personal and professional reasons. She intends to spend more time with family there, but also appreciates the high-profile tech companies with whom she can consult.