Mover and Shaker: Yingli Zhu, Senior Portfolio Manager and Manager of Quantitative Research, Voya Investment Management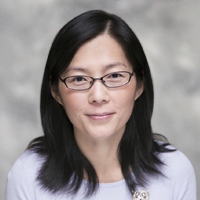 By Cathie Ericson
"Luck is what happens when preparation meets opportunity," is one of Yingli Zhu's favorite expressions. "That's because when the next opportunity arrives, you will find yourself 'lucky' if you are prepared to take advantage of it."
Making the Most of Opportunities
Zhu's career is the result of this equation. After earning a Ph.D. in nuclear engineering, she joined the newly formed quantitative risk management team at ING Investment Management (now Voya Investment Management). As a logical, numbers person wanting to understand the math behind any idea, she found the position to be perfect for her.
Although Zhu had a very limited knowledge of fixed income prior to this role, working directly on different projects provided her with the opportunity to understand the building blocks of, and nuances for, fixed income securities.
Soon, she shifted her focus from data analysis and modeling to working closely with portfolio managers in different asset classes, developing tools to help them manage asset risks. Shortly after the financial crisis in 2008, the company underwent a major reorganization which created what she calls a "lifetime opportunity" to join the mortgage derivatives team, where she's stayed for the past eight years.
"Never in my wildest dreams did I think I'd be part of a team managing multi-billion dollar assets for corporations," she says, adding that she finds it satisfying on a daily basis. She notes that a luminary in the industry, Bill Gross, once said that a good bond manager should be 1/3 mathematician, 1/3 economist and 1/3 horse trader. "I'm proud to work on a team that combines so many talented individuals," Zhu says.
Every day can present a great investment opportunity as the team works to achieve optimal risk adjusted returns and income while considering different reporting and accounting standards. "We have to be constantly creative and reinvent ourselves to achieve optimal returns," she says. The decisions are complex since national and international developments can all have a direct or indirect effect on the assets that are bought and sold on a daily basis.
"All these developments can create opportunities, and it is always exciting to see how we can leverage these opportunities to create value for investors," she says. "We evaluate new instruments we've never looked at before and study them to understand the risk/return profiles and determine if they are the right investment for each of our many portfolios."
Hard Work Paves the Way for Success
Having grown up in China, Zhu had little knowledge about the financial industry and its corporate culture when she first started. "I assumed that I could succeed with hard work, determination, diligence and persistence, and those attributes continue to serve me well whenever there's a new challenge I need to tackle," she says.
What she appreciates about working at Voya is that everyone is an expert at some part of the business, so she can always find a resource to help her with any issue. "Everyone is willing to channel their energy for the good of the team," she says.
Zhu's current boss has always been her mentor. "We're on the trading floor together so there is constant communication. If I have questions or need help I can get immediate feedback and help to resolve challenges," she says.
Like her colleagues, she strives to be helpful to anyone who's willing to learn and wants to move the business forward.
Over the years Zhu has found that the best learning approach is often getting your hands dirty. "If you see a challenge within the business that doesn't seem to be your direct responsibility, but is one you can contribute to, you are going to benefit if you step up and help resolve it because of what you will learn along the way."
While it's common for anyone to wonder if what they do will pay off, she maintains the belief that all of her effort and persistence prepares her for the next challenge.
But no matter how exciting her days are at work, Zhu says she can't wait to come home each day to see her family: her husband and her two children, ages four and one, whom she calls "the joy of my life."